Who is the your top 10 handsome celebrity?
It could be around the world, not only in U.S., but around the whole world.
MINE: (From Greatest to Least)
1. Kim Kibum
http://2.bp.blogspot.com/_xdhXaPMFOHk/Swjo219EKvI/...
2. David Lambert (He doesn't look good in some pics so i've posted a video)
http://www.youtube.com/watch?v=Cpl9Osx3748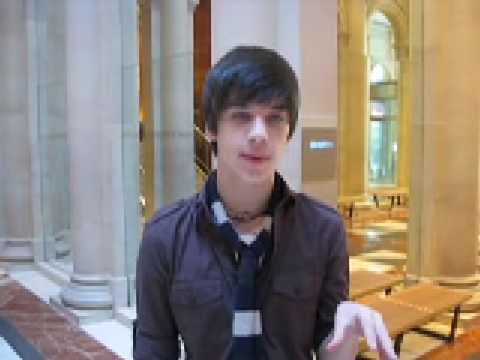 3. Kim Bum
http://sookyeong.files.wordpress.com/2009/01/mclee...
4. Lee Min Ho
http://www.asianpopcorn.com/Themes/Images_other/20...
5. Daniel Radcliffe
http://imstars.aufeminin.com/stars/fan/daniel-radc...
6. Koike Teppei
http://media.photobucket.com/image/Koike%20Teppei/...
7. Matt Dallas
http://images2.fanpop.com/images/photos/4900000/ma...
8. Matt Lanter
http://www.thaindian.com/images/matt-lanter.jpg
4925249-800-600.jpg
9. Skandar Keynes
http://skandar-keynes.com/images/gallery/main/Keyn...
10. Wentworth Miller
http://farm2.static.flickr.com/1316/1436119560_8db...
Note: Even if he's not a star or celebrity, even if they are a sports player or singer or etc.
Also you can put as many as you want or less.
as many as i want?? oh boy!!!! lol. i have a LOT!! :

alive/still hott now:

chris pine

zac efron

jake gyllenhaal

jon bon jovi

daniel radcliffe

penn badgley

jamie foxx

antonio banderas

derek hough

leonardo dicaprio

john stamos

drew seeley

matt damon

ben affleck

james marsden

david henrie

eric bana

seth meyers

ryan reynolds

jesse mccartney

hugh dancy

eric dane

old but still hott:

richard gere

victor garber

kind of old/really old but were hott when they were younger:

john travolta

christopher plummer

robert redford

dick van dyke

dead but were hott when they were alive & young:

desi arnaz

paul newman

told u i had a lot... lol

BOYS: 1. James Lachlan 2. Charlie Atticus 3. Darcy Fletcher 4. Henry Oliver 5. William Avery 6. Hamish Callum 7. Angus Rafferty 8. Hugh Calloway 9. Eamon Lucas 10. Stellan Rafferty (A GP name) GIRLS: 1. Charlotte Isobel 2. Annabel Clara 3. Lucy Matilda 4. Eliza Grace 5. Laura Imogen 6. Freya Rosie 7. Madeleine Isla 8. Bronte Sienna - Ella :)

Kate Winslet

Sienna Miller

Melanie Laurent

Natalie Portman

Cameron Richardson

Channing Tatum

Jude Law

Josh Hartnett

Keanu Reeves

Sam Worthington

1. Ryan Reynolds

2. David Henrie

3. Johnny Depp

4. Orlando Bloom

5. Taylor Lautner

6. Leonardo DiCaprio

How do you think about the answers? You can sign in to vote the answer.

Peter Facinelli

Ryan Reynolds

Chace Crawford

Robert Pattinson

Taylor Launtner ('s abs) :)

Ryan Gossling

Michael Cera :)

Matt Damon

Danny Gokey

Brandon Chandler

1. Johnny Depp

2. Taylor Lautner

3. Ryan Reynolds

4. Dane Cook

5. Gerard Butler

6. Orlando Bloom

7. Heath Ledger( I don't care if he's dead, he was beautiful)

8. Justin Long

9. Johnny Knoxville

10. Bam Margera

11.James Franco!<3

12. Jake Ghylanhal

etc, etc.

I really like... (no real order, i'm not big on numbers)

Chad Michael Murray

Adam Brody

David Henrie

Ashton Kutcher

Taylor Lautner

Jensen Ackles.

1 david beckham

2 ashton kutcher

3 ryan sheckler

4 leonardo dicaprio

5 orlando bloom

deepika padukone

johnny depp

orlando depp

robert pattinson

natalie portman

stana katic

keira knightley

cindy crawford

roger federer

ben barnes
Still have questions? Get your answers by asking now.