People who hate Lisa Marie Presley;; Have you ever put yourself in her shoes?
Now as much as i love Michael, we have to admit, he did have a problem, Michael Jackson had an addiction to pain killers, and he had been through a lot. He definatly had some emotional issues. Sure, Lisa was a ***** for talking bad about him, but she did start with good intentions..
i'm not really sure how to feel about her. I just listened to a song, and it made me cry. It made me think of Lisa's part in Michael's life. listen to it.
Here's the song;; http://www.youtube.com/watch?v=j864GdqGiYM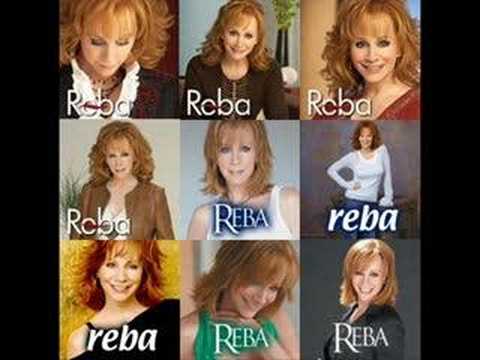 she did try to save him.. but she never could..
So why do so many people hate her? Do you really, honestly think it would be easy to have that kind of relationship with a man like Michael? A man who has been through so much pain, and was so scarred.
please star.
Update:
well there are plenty of MJ fans who tell me that they hate her.
I agree with you, Ellen, Apple Head, i just can't stop loving you mj, and Elegance. Some fans really can't, or don't, look at the situation through a completely unbias lens because if you do, it wouldn't be hard to see that Michael did indeed have a role in the destruction of his marriage. Lisa Marie wasn't the villain, and Michael wasn't the victim. They both were responsible.

Of course Lisa Marie shouldn't have promised him children. But here's what I think happened – she had intended to give him children, but it was only when she was married to him that she began living with him (remember, up to this point, their relationship had been mostly on the phone) that she recognized how serious his addiction was, and she knew it wasn't an appropriate *time* to have kids. Quite frankly, I don't think it's a great idea to have kids with an addict. But that's just me. I love and adore Michael, but what you get is a situation similar to the one that happened on June 25th, 2009 where the father orphans his three children. That's *exactly* the situation Lisa Marie was trying to avoid by being in his life back in the 90s and by postponing children with him. As she said, she 'thought that she could save him' from the very same demons that took her father. She made that clear with her statement after his death that she felt like a failure. She tried. Who do you think was there for him when all his Hollywood 'friends' abandoned him in 93? It was Lisa Marie Presley and Elizabeth Taylor. That tells me that, yes, Lisa Marie did care and did love him. She was there when no one else was, why do MJ fans tend to miss that cold, solid fact?

As I've said before, I believe Michael's baggage just became too much for her to handle. Trust me, I've been there – it's not easy to be with someone who is as emotionally scarred as Michael. It's also not easy to be with the most famous musical icon in the world. I don't think Michael would be a picnic to live with. He's had everything he's wanted from the moment he wanted it since he could remember. IMO, he really seems like a 'my way or the highway' kind of guy. I don't believe he was used to compromising for another *in the manner that married couples do*. I mean, Michael wanted to have a couple kids come along for a vacation he was supposed to have with Lisa. If I put myself in her shoes, if I was vacationing with my husband – I wouldn't want a couple of unrelated kids coming either. Not to mention, as Ellen said – Michael just kind of 'took off' for six months without a word to her and the first time she saw him again was at the MTV Music Awards where he points to her while singing YANA. I'm sorry, but you don't leave your wife for six months, not tell her where you are going or if you're okay, and then come back at an awards show of all places, sing to her that she's 'not alone', and expect it all to be better. That's not the way it works, I know I would have stormed off. Not to mention as Elegance said, Michael approached Lisa Marie with an ultimatum that Debbie Rowe would have his kids if she wouldn't. Whether or not they were 'officially' separated, Michael got Debbie pregnant *while* he was still married to Lisa Marie. IMO, the status of their relationship is irrelevant. He got another woman pregnant while he was still a married man. End of story. If that were my husband, I'd tell him not to let the door hit him on the way out too. That's NOT something you say to your wife. I don't care how fans try to justify it, two wrongs simply do not make a right.

Anyway, I don't believe Lisa Marie should have said those things in those interviews about Michael. I think it would have been classier to have just left well enough alone as Michael did. However, that said – judging by her reactions, I don't think she hated him or wanted to ruin his image. It seemed like a classic case of 'hell hath no fury like a woman scorned...' IMO, her anger shows us that she loved him enough to let herself get hurt by him and now she's just retaliating like any bitter divorcee does. I get Lisa Marie because she's so much easier to read than Michael. I can see actual pain there when it comes to her relationship with him. Michael, I just don't know. I of course could be wrong, but it certainly seems he was more interested in breeding babies than having a wife. He wouldn't have given her that ultimatum if he loved her as much as he wanted children.

Anyway, as everyone said, she wanted him back. There are photos of them kissing after the divorce – with *Michael* holding *her* face, so I don't think Michael was completely against the idea either. Here's the thing; I'm not pro-Lisa or pro-Michael in this situation. I just think it's unfair to slander Lisa because she had a chance with Michael and we didn't. Let's face it – we don't know what either Lisa or Michael are like behind closed doors. We don't know what it's like to live with Michael. I think MJ fans are doing the same thing to Lisa that the press did to Michael, and it's really unfair.

mj fans are using facts. that's something the press never did. the fact is lmp was a biotch to mj. fact mj was long over lmp. fact mj wanted out of the marriage. lmp was the one chasing after him, if they hooked up its cause free puzzay. fact in mj's own words, long over her, not one fock 2 give lmp


As much as we all love MJ, we can't just put him on a pedestal and refuse to face some of the facts. Lisa's life with him was definately difficult, she didn't know how to handle MJ's addiction, his obsessions and eventually the marriage.

I do think Michael drove her away, he's used to being independant and solo, when someone is introduced in to your life and you have to treat them like your other half, that can be difficult for someone like him, who is used to having everything his way. At the same time, even though I know none of us know the real thing, I'd say Lisa probably gave up a little too early. And what she said on some interviews afterwards, and the way she expressed it through her body language was pretty harsh and really rude. If she really loved MJ, she wouldn't have said that yet i do believe the two were truly in love for a while and what she said was just post-marriage fury.

So overall, i think it's very unfair to despise Lisa Marie, especially because we don't really know her side of the story nor exactly what she experienced. Both were responsible for the break down of the marriage.

Edit: I agree with Kelsea 100% - Wow she took my words away from me!

I don't hate Lisa cuz i understand it must ve been difficult for her to stay with MJ as he couldn't spend much time with her and he was in so much pain. At the same time i didn't like the way she spoke about MJ in an interview later on as though marrying him was a disgusting thing to do. I feel just like you i m not sure how to feel about her. Whatever it is i don't hate her as she had supported MJ when he was down and lonely during the trials and after that.

I don't hate Lisa. People forget that she was the one who was helping him through his addiction when nobody else but her and Elizabeth Taylor really could.

I hate the fact some fans think Michael was a total Messiah and could do no wrong. People seem to think that it was Lisa's own fault. Well, Michael's part in the relationship was NOT perfect. Many choose to think that he would 'never cheat on a woman', but he did. Debbie was pregnant before Lisa and Michael got divorced, not after.

As much as I hate to say it, it's the truth.

liz taylor didn't like lisa.


How do you think about the answers? You can sign in to vote the answer.

I dont hate Lisa Marie Presley. Lisa tried to help Michael.. She said how self destructive he was and he was hurting himself. Lisa said that she almost got lost in herself trying to help Michael. She was so frustrated that she couldnt find out a way to help him. Lisa was upset by Michaels self destructive behavior and the hurtful things he was doing to himself. People shouldnt hate her. They dont know her personally or what her and Michaels relationship was like. I know he had wanted to have children with her and she wanted the marriage to be a little more solid before they did that. She was afraid of a messy custody case and such. I know they did try for a bit and it wasn't happening right away and it was frustrating him. She just explained it wont happen right away and he wasn't happy with that answer. LMP promised him children then decided against it later, after they were married. MJ was offered children by Debbie Rowe and accepted. That had to hurt both of them a LOT. It hurt MJ because LMP changed her mind, and LMP because MJ went elsewhere to have children while still married to LMP. I guess then, LMP filed for divorce - understandable! Many women would in this situation. Then, apparently MJ went away to Paris for 4-6 weeks without telling LMP (I guess after she filed but they were still married).It sounds pretty rocky to me and I see that there was a lot of hurt on BOTH sides. I do believe they loved each other and continue to for years - forever. But there's a lot of hurt there. And likely more things we'll never know about and that is none of our business. I think she was very much hurt by their break up and a lot of negative comments she made about him was due primarily in part to her broken heart

For one, I have considered him an asset to Y!APS and, thereby,, to - myself.. Yet. I find it irritating that whilst his work is his own badge of worth People post `Apprentice` - type stuff - to me, it makes the adulator less respect-worthy - something of a source of near-mirth... as though hiw work does not stand high just on it` own, the protestor is covertly stating some owner- ship? A blip in communiction, or an elective invitation - undesired by mos ... renders the intrinsic value over -grossed (like media hype - you know the type..).; It`s one of the facts which o often annoys, that some get their jollies by adulating perfectly autonomous boys.. then alter their info in a another poem. No, don`t mail me on this .-..my patience has left home. I know my stuff..loyalty`s a private blessing, nota pblic bone to gnaw upon. xxxxxxxxxxxxxxxxxxx x sorry if this is unexpected as a critique yet it`s what I see here so often - praise or erase ...emotionally teeneged and ....bleak. though to the impressionable, influential I find it unnecessary, an attention -unneeded mouthing, rather -over-sentimental.

I agree with you and I don't normally go as low as copying and pasting but I will since it's incredibly late here...and it's basically what I think.

"Well, he thought so until she denied him children. I think it's kind of cold to bring his hopes up like that and then send them crashing down :-( I know he adored children but I don't know why he had such a strong motivation just to have children, relationships were kind of second in priority, but he was heartbroken by it all I think, even though he didn't want her back. Why didn't he hook up with Diana (either one), things would have worked out much better.

But at the same time don't be TOO harsh. She did stick by him and did try her best to save him and help him. I guess the thing with Michael is if you wanted to be with him you just had to accept his choices, even if it meant you had to watch him hurt himself. It's sad, but she chose to protect her own children. She was cold to him but at the same time she didn't have much choice. I said something different here but I want to change it a bit to I think he just wanted someone he could trust.

If you listen to his song Morphine http://www.youtube.com/watch?v=jiDyX0fCjvg

you can't deny his addiction and I recon a lot of his "appearance" changing so much due to so called plastic surgery was more to do with his addiction. His face became gaunt even though his weight was about the same, it was really obvious in about 2001. He was powerful in the spotlight, but he was just a little man, struggling to keep up with the intense life that he had to lead. I'm sure he had fun, he did, but I really can imagine that there were times where he was found well like the song says. It's like walk the line...kinda reminds me of that...kinda just feel like picking him up and giving him a huge hug. Seems like that might fix it all but the pain was probably too deep.

Same thing is kinda happening to Joaqin Pheonix except that's obviously not prescription drugs and look what happened to his brother.. really sad.

Sorry bout the essay lol

I think people need to stop hating her just because Michael loved her and they had sex. That's what it boils down to. Jealousy. And I think the only reason she talked bad about him is because she was angry with him. 1. he disappeared on her for like 6 weeks with no communication. 2. she wanted him back and he wouldn't take her back. Not to mention he was going to have a child with someone other than her because she wouldn't agree to children just yet. I love Michael dearly but he was not entirely innocent in that relationship. People need to look at all sides of the situation and stop being hateful out of jealousy. I admit I'm jealous of the woman! Nothing wrong with that

I actually don't hate her. I mean with what she had said about Michael, yeah it was harsh and uncalled for. But come on, the media can make any bull$*@& sound like the truth. It just takes a long time to see if its false or not.

But I like her, to be honest. I mean she was there for Michael before. She was there to try and help him. She tried her best, isn't that what matters?

Why would anyone hate her? :/

ok so the song brought some tears in my eyes too tht we fans could'nt save mj

i always take lisa side she was there for mj when he was lonliest he did'nt had anyone

she was there with him in 1993 trails

she was there to help him in every step of life she helped him to help charities she was very supportive its there personal issue tht y they got seprated

we should no pay attention tht she dint gave him children we should see wht good days she spent with mj
Still have questions? Get your answers by asking now.