Happy Monday R&P. Can a hood be a home to one who lives alone? (#54)?
Hi Everybody.
Here's another installment of my Top 101 (mix tape rules) Countdown. Mix tape rules simply means that I only allowed myself one song per artist/band.
It's been a while since I've posted the whole list, and I figure I'll make it relevant to the bonus question so here's everything to date:
101. the Violent Femmes - Add It Up
100. Unkle - Rabbit In Your Headlights
99. the Tyde - Henry VIII
98. Tom Petty and the Heartbreakers - Runnin Down a Dream
97. They Might Be Giants - Road Movie to Berlin
96. the Stranglers - Golden Brown
95. the Vogues - 5 O'Clock World
94. Jethro Tull - New Day Yesterday
93. fIREHOSE - Anti-Masogyny Maneuver
92. Clap Your Hands Say Yeah - Is This Love?
91. Drive Like Jehu - Here Come Rome Plows
90. Bob Dylan - Stuck Inside of Mobile With the Memphis Blues Again
89. Tears for Fears - Everybody Wants to Rule the World
88. Yo La Tengo - Stockholm Syndrome
87. Rocket From the Crypt - Killy Kill
86. Band f Horses - Wicked Gil
85. the Monkees - Randy Scouse Git
84. Echo and the Bunnymen - Do It Clean
83. the Starlight Mints - Black Cat
82. Devo - Gut Feeling
81. the Who - the Kids are Alright
80. the Carrie Nations - Find It
79. Andrew Bird - Imitosis
78. Buffalo Springfield - For What It's Worth
77. Portishead - Cowboys
76. Tom Brosseau - Here Come the Water Now
75. Mos Def - Sex, Love and Money
74. the Mamas and the Papas - California Dreamin
73. the Specials - Little B*tch
72. PJ Harvey - Me-Jane
71. R.E.M. - Welcome to the Occupation
70. Jimi Hendrix - Castles Made of Sand
69. Peter Gabriel - Solsbury Hill
68. Bruce Springsteen - Does This Bus Stop at 82nd Street
67. Jason Loewenstein - NYC III
66. the Breeders - Only in 3's
65. Okkervil River - It Ends With A Fall
64. the Zombies - Time of the Season
63. Weezer - Tired of Sex
62. The Spires - Wild Death
61. The Mars Volta - The Widow
60. Deerhoof - This Magnifcent Bird Will Rise
59. Robert Pollard - Make Use
58. Talking Heads - Crosseyed and Painless
57. Warren Zevon - Desperados Under the Eaves
56. Modest Mouse - Interstate 8
55. Bruce Hornsby and the Range - The Way It Is
Number 54 was a recommendation straight out of R&P. Rukrym, an old user, told me about him, kind of comparing him to Elliott Smith. A lot of Dylan, some Nick Drake. He's a very cool folk artist. I'm a big fan of the melodies in this song. Just a really nice song.
Fionn Regan - the Underwood Typewriter
http://www.youtube.com/watch?v=D734tJJwIFU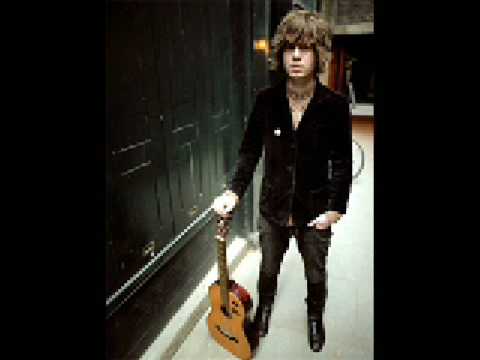 So, what did you think?
BQ: What's your favorite tune from the countdown so far?
Thanks a lot everybody for listening and commenting and just being such a cool collection of folks.
Happy Monday. Hope it's treating you all very well.
Update:
Thanks a lot Ron. I'm really glad you liked it. If I did it all over again I would have rated the Hendrix tune higher. Great song. Thanks.
Update 2:
Hey Punch.
Thanks a lot for the kind words. I'm really glad you liked the song and are enjoying the list. That's really cool that you had 1 degree from Warren Zevon. I always heard he had an amazing reputation for being a really great guy. Always nice to hear things like that confirmed. He really was pretty amazing. It is a real shame that he's gone.
Have a good one Punch.
Update 3:
Hi David.
Thanks man. I'm glad it worked for you. Hope Monday is treating you great man.
Huevo!
What's up buddy? How've things been going? It's really good to see you around here.
Thanks a lot. I'm glad that I can toss out some new stuff that you like. It's the thing I most wanted to accomplish, even though the list isn't hurting for standards which I enjoy too.
Thanks about the impecable tastes. It is especially gratifying coming from you, who I think has impecable taste. (insert smile face)
Hope you guys are healthy and happy man.
Update 4:
Hi Captain.
Man, I'll take pleasant after the run I've been on. (insert smile face)
That's really cool that you liked the Spires so much. I'm really into their newest record (beginning of this year). They added a bass player and it's got a little more depth of sound to it. Different, but very good.
Thanks Captain. Have a good one man.
Hi Red Devil.
I'm glad you dig it man. I have the record with Be Good Or Be Gone and this track on it and it's definitely good. It starts to feel a little same-y by the end of it, but I like it.
Thanks man. Have a good one.
Update 5:
Thanks a lot Huevo. Cheers to the season indeed my friend. Came up way to fast this year. I can't even believe it really.
Hi Beatle.
You know, I can totally hear that. I wouldn't have thought of it myself, but I bet I will from now on.
Take it easy man. Thanks.
Hi Prof.!

That song was pretty cool, reminded me a lot of Paul McCartney actually, his voice is somewhat similar.

BQ - #57 Warren Zevon with #78 Buffalo Springfield a close second!

Hi Prof,

I've heard a fair bit about Fionn Regan before but had only heard one song, Be Good Or Be Gone, which I like. I really enjoyed this song too and I can definitely hear a bit of Elliott Smith and Nick Drake in the music, which is definitely a good thing. Thanks very much for sharing.

BQ: Either Castles Made Of Sand or Stuck Inside Of Mobile With The Memphis Blues Again

G'day ProfAnger,

Thank you for your question.

It was a good song from someone that I hadn't heard of.

Favourite songs so far: Violent Femmes, Bob Dylan, Tears for Fears, The Who, buffalo Springfield, The Mamas and the Papas, Peter Gabriel, Talking Heads and the Stranglers. Too many to pick just one.

Regards

Very cool Prof, you're throwing out some stuff that I've never heard and am enjoying immensely. Then again, your tastes are impeccible.

As for the previous songs, it's hard to pick a favorite. So many good ones. Peter Gabriel, REM, DLJ, Echo.......it's hard to choose. But right now, I feel like listening to The Kids Are Alright.

Hey Prof! it's always good to see you amigo. Things here are going all right, been chaotic but I expect it to all settle down soon. Thank God! I couldn't take much more of the same path. Thanks for the compliment, it's always appreciated coming from you. The same with the family, here's to a joyous season, it seems as if it's creeping up fast!

How do you think about the answers? You can sign in to vote the answer.

Very nice tune Pro

I am so loving your wonderful, varied and interesting mix list!

I think the starlight mints are my favorite discovery from you and as for my favorite so far, indeed a toughie but i'll give it to Warren Zevon - Desperados Under the Eaves if simply because he was a dear friend of a dear friend and i never miss an opportunity to salute his quite underrated brilliance.

Sweet tune! I love the guitar :)

BQ: #70 Jimi Hendrix - Castles Made of Sand

it's great a and a very good tune keep up the great work

BQ The Kids Are Alright

take care

dave

happy monday to you, too

very pleasant today. that's about the best i can say....

ba: wicked gil, gut feeling, this magnificent bird will rise, make use...

but i think the one i enjoyed most is wild death - the spires
Still have questions? Get your answers by asking now.