i love the beatles!!! i love john lennon!!!?
on Wednesday ( december 9, 2009) is the 29th anniversary of johns death :( i would like to tell him how much i love him and what a great influence he has on soooooooo many people!!! please take this time to remember him with me!!!! please answer this if you at any time were, are, and always will be influenced by john!!!! i love him so much!!!! i miss him soooooo soooooo sooooooooooooooooooooooooooooooooooooooooooooooooooooooooooooo much!!!!!!!!! please answer this and show him how much he means to this world!!! we must keep his spirit alive!!!!! so this year spread peace not war and love not hate!!!!! john would be proud at how many people are devoted to him!!! please make him evan prouder!!! thak you all!!
across the univers: http://www.youtube.com/watch?v=1Z3ROQbAK3s
Here today (this is by paul about saying things he didnt get to say to john): http://www.youtube.com/watch?v=FjwnWU6OsaI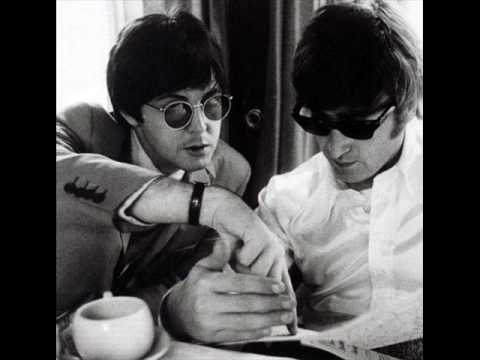 the beatles will live forever in my heart
*"I'm dead am I? Why does nobody ever tell me anything?--paul mccartney
may john and george rest in peace
i LOVE ringo
but dont foreget paul
"all I am saying is give peace a chance"—john lennon*
Update:
o man!! sorry i miss typed!!! i ment december 8th!!! :( i'm soooooooo srry!!! i didnt mean to put december 9th!!!! i know like everything there is to know about the beatles!!! grrrrrr i mad at myself now!!!
Update 2:
o man!! sorry i miss typed!!! i ment december 8th!!! :( i'm soooooooo srry!!! i didnt mean to put december 9th!!!! i know like everything there is to know about the beatles!!! grrrrrr i mad at myself now!!!
I love you Beatle Freak!!! I'm am doing so many things tomorrow, Lennon is my idol and The Beatles are my life. It's sad to people, but not for me!!!! Thank youuuu for posting this question! Spread the Love!!! Cause All You Need Is Love!!!

Source(s): BEATLEMANIA

I like them each.But I decide on Lennon while he was once a solo artist. It's a disgrace that he by no means manged to make an extra excellent album after "Imagine". The albums that adopted weren't some thing to put in writing house approximately, even though "Walls and Bridges" featured most likely Lennon's best solo tune "#nine Dream", "Double Fantasy" was once well however Yoko type of spoiled it together with her frustrating voice. Jealous Guy. That is one in every of Lennon's nice songs, an excessively touching monitor. @Ryan, sorry however I ought to disagree with you. Paul was once certainly the predominant controller of the Beatles within the overdue 60's, he was once the brains at the back of Sgt Pepper, and he was once constantly the one that determined while the Beatles might list an extra album.Listen to John Lennon's 1970 rolling stone interview, he is going into excellent element approximately how Paul suggestion he was once the boss of the band.

John was pauls best friend! he created the best band in the world will ever see, no matter how hard anyone tries, they will always be the worlds favorite!!! John was funny and rebellious. I loved the way he just did things, he didnt stop and think like other people do. He was so into love, he has influenced me that love is the best thing you can ever have!! he helped millions of people recognize that war and hate are wrong!! he lead thousands of people to peace and harmony with each other!!! that is why i forgave him for being mean to paulie!! He's not my fave beatles obvo, but he ties with george in 3rd place! hes such a legand.....*dazes off*

ROCK ON JOHN!

Source(s): My awesome lurrve for the beatles-especially paulie <3 !!!!!!!

It's only August 29th, 2014 right now but I think John deserves to be remembered everyday. I'm wearing the shirt that I got from Strawberry Fields now.

How do you think about the answers? You can sign in to vote the answer.

The world lost a talented and creative

musician the day John died. He wasn't

my favorite Beatle, but I do appreciate

the wonderful music that he and Paul

gave to their fans. I have always been

a Beatle fan and will continue to do so.

Thanks, for reminding everyone about

December 8th. I actually cried on that

evening when I heard that John had died !

I will remember him until the day I die, and after.

I would give anything so he could walk this Earth again.

But he lives on in his music.

(I'm watching his concert from 1972 right now. (: )

Peace & love, brothers.

Edit: Uhh, ~Miss Kayla~ R.I.P. MJ <3, that song was sung/written by George Harrison.

Source(s): Rest in peace, Johnny. <3 Long live the Fab Four.

The Beatles were the single greatest band in all of history.

Source(s): Musician

omg i no! its so sad i wouldve liked to no him he is a freaken legend we dont get those a lot you know!lol i wonder what paul is thinking right now! he must be remembering the old days with JOHN LENNON.....so sad.......GIVE PEACE A CHANCE PPLZ!

we all miss you john

I LOVE JOHN TOO!!!!!!!!!!!

I can't believe these fools that say Michael Jackson was better than John and The Beatles

His d-day is tomorrow, buddy. Tuesday. You don't want to be late on it ;p

I love this dude
Still have questions? Get your answers by asking now.