TeensOfThe90'svey: Who was more awesomer-Pearl Jam or STP?
I liked both...
but I love when Pearl Jam did that collaboration.
BQ: Who was the other band in Temple of the Dog?
*cuz for the life of me, I can't remember*
http://www.youtube.com/watch?v=Lln5i1N3J8g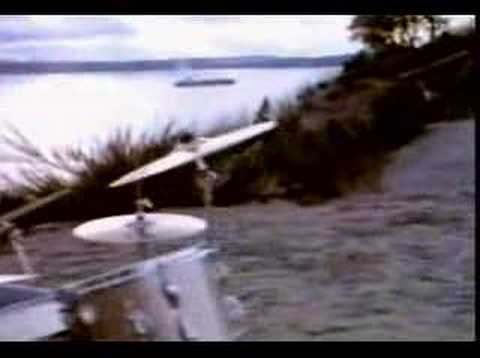 Update:
SOUNDGARDEN!!! THANK you!!!
http://www.youtube.com/watch?v=qiSkyEyBczU
and another Pearl Jam for you.
http://www.youtube.com/watch?v=bMRTOZExfJA
These kids today know NOTHING about that there!
I was a Stp fan myself

ad of course Bush was another fav also

I wasn't a teenager -- late 20s and 30s, actually -- so my perspective is a little different. Being older (and musically trained) my interest was in the quality of the music rather than "awesomeness". By that standard, Pearl Jam made the lasting impact. "Ten" is an album that stands the test of time, and even today, you can hear dozens of male singers trying to sound like Eddie Vedder.

I wasn't a teen, but if I have to pick I gotta go with STP. Well...only because of Core. I love every song on that album. I did kinda have a thing for Scott Weiland. I loved his voice. My first husband was in a band and he sounded just like him so maybe that contributes to it as well.

Wait....I can't pick because I love every song on Ten as well. This one is a tie. I think if Scott Weiland had kept his sh*t together they could have gone a long way.

And it was Soundgarden. Chris Cornell fcukin rocks. I love his voice.

STP

http://www.youtube.com/watch?v=2FDk7pGQAKo

&feature=player_embedded#t=14

Audioslave

http://www.youtube.com/watch?v=D1j823QH6cU

How do you think about the answers? You can sign in to vote the answer.

I'm not a teen of the 90's but I know my music and Pearl Jam is the shiznitt

Soundgarden babby

Mmmm both amazing but I love Pearl Jam more

I was not a teen in the 90's, I was barely 4 when that decade started, BUT I Loooooooooooooove grunge music.

I gotta say STP is the best out of those two. But Soundgarden is the best!

Pearl Jam are just about the best band ever.

You had a listen to Backspacer?

It's Pearl Jam back at their best I reckon, brilliant album.

I like strawberry jam myself. And I think Penzoil works better than STP in your engine.

Soundgarden is the finest talent thats been discussed here. chris cornell has the voice from GOD! a rich, tonal texture with amazing range. eddie vedder couldnt sing his way out of a wet paper barf bag.
Still have questions? Get your answers by asking now.