What Tunes Tell A Life Story? Or Some Kind of Life Story?
or any kinda story :)i
'd forgotten how good 'Smalltown Boy' by Bronski Beat was...
http://www.youtube.com/watch?v=9Xa79n1CdKY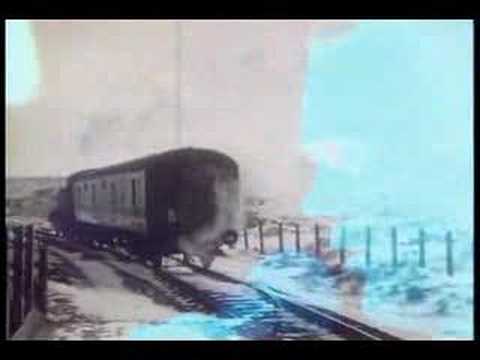 ...tune!
Post a clip!
The best answer I think is Sympathy for the Devil. - Rolling Stones

Cats in the Cradle - Jim Croce (I used to be really into his music)

Tells the story of a father and son and their roles and transitions through time from young to old.

Alot of the guys like Jim Croce and James Taylor, Cat Stevens and Harry Chapin, tell stories with their songs.

Another good example is Taxi - Harry Chapin, where he tells the story of lost love over years time.

also just about anything done by Bob Dylan, Leonard Cohen and Tom Waits.

Alice's resteraunt - Arlo Guthrie is a classic example of song story telling

Steve Miller Band - Take the Money and run, is a neat story about a robbery.

American Pie - Don McLean, is the story encapsulating an era, the end of an era and the plane crash that killed Buddy Holly, Big Bopper and Ritchie Valens.

also with Don McLean: Starry Starry Night /Vincent

tells the story of Vincent Van Gogh, and his struggles as a mental patient and artist.

Johnny Cash - A boy named Sue.

Gordon Lightfoot - The Wreck of the Edmund Fitzgerald (True story)

Luca - Suzanne Vega (Tells a story of an abused woman) I remember this song from the 80s when I was growing up, I found it annoying then but later saw the message.

I could say all Frank Zappa but I'll choose the Illinois Enema Bandit. (Please don't ask me to explain that story)

Bony M's Rasputin also tells a story. (pretty self explainitory)

Space Oddity - David Bowie

Elenor Rigby - The Beatles

Biko - Peter Gabriel (and later Simple Minds, a great cover btw)

is of course about Steve Biko.

which just reminded me of Mandela Day - Simple Minds. Of course about Nelson Mandela.

Stagger Lee - Nick Cave and the Bad Seeds (also Song of Joy and Curse of Millhaven)

Where the Wild Roses Grow - Nick Cave and the Bad Seeds tells of a murder and the story leading up to it.

on the flip side: Lightning Crashes - Live (tells of a birth and the circumstances surronding it)

Can't post clips right now, I'll add some later.

Login to reply the answers

I would have to say an entire album. Nine Inch Nails's 'The Downward Spiral' tells of one man's descent into madness and eventually suicide. It tells of him losing his faith in god ('Heresy'), his faith in humanity ('March of the Pigs'), the way he tries to use sex and a relationship to solve his problems ('Closer'), yet this doesn't work and he ultimately ends up hating the partner in his doomed relationship ('Reptile'). Eventually he commits suicide ('The Downward Spiral').

Another interesting one is the entire concept of the band Coheed and Cambria. They are a much poppier proposition to what I usually listen to but I like the vocals and the lyrics. All the albums span out to tell the story of two doomed robots who have to kill their own children as they carry the code to kill the star formation which holds the entire planet together. But one child escapes and fights against the system, falling in and out of love and discovering death. It's a fascinating story to follow.

Login to reply the answers

Neil Young - "Don't Be Denied"

http://www.youtube.com/watch?v=e-972pm8AhQ

Login to reply the answers

My ding-a-ling - Chuck Berry

http://www.youtube.com/watch?v=_MLBfwblps8

When I was a little....haha

Login to reply the answers

How do you think about the answers? You can sign in to vote the answer.

"American Pie" Don McLean It's actually more of a tribute I guess but nonetheless it's a song about Buddy Holly and I LOVE IT! McLean did a great job with that song!

Login to reply the answers

tangled up in blue- bob dylan

http://www.youtube.com/watch?v=Jn3iybtxNZw

Login to reply the answers

"life is beautiful" by sixx a.m.

its about how nicki sixx o.d.'d and technically died

http://www.youtube.com/watch?v=PYlS_kmxES0

Login to reply the answers
Still have questions? Get your answers by asking now.