Cultures & Groups: Why doesn't Cuban music get as much recognition as Dominican and Puerto Rican music?
Merengue (Dominican), Reggaeton (lo peor de puerto rico) and Salsa (Puerto Rican) are the most popular latin american music genres, but why isn't Cuba's favorite music genre, "Cuban Son" given as much recognition? Some Cuban son that Gatito Rubio Feo Communista sent me:
http://www.youtube.com/watch?v=0dEbmylqW30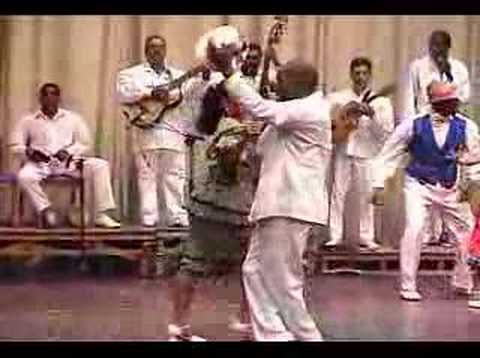 http://www.youtube.com/watch?v=8WfXUkkE9JY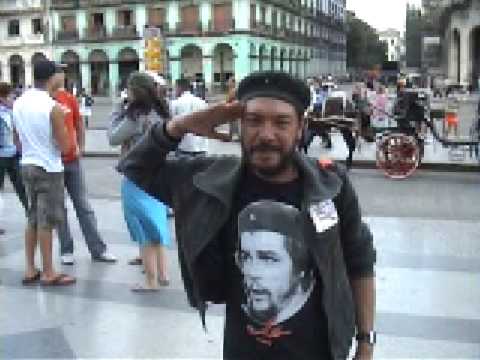 http://www.youtube.com/watch?v=3iFjrrAOg-4
It sounds pretty good. Why isn't Cuban son as popular as other Caribbean latino genres?
There are many genres of Cuban music, but you don't hear them here because they aren't allowed to perform here in the US. They go to Europe mainly. I remember in the 70's this band from Cuba "Los Van-Van" they were threatened by the Cubans in Miami, so they had to cancel the show. that's to give you an idea of what goes on... Puerto Rican salsa originated from Cuban music,, but Cuban music is very diverse, it has it's roots in African music, most of the percussion instruments like the timbales and the shekkere came from Africa. I was shocked to hear that the Van Van were finally able to perform in Miami 2 years ago...I live in Atlanta and they were welcomed here with open arms...I was @ the little five points Variety play house here in Atl when they performed. And Gerardo the lead singer pointed me out and said "Hey that white chick over there shaking her bootie like that, she ain't white, she gotta be a Cuban girl" LOL and they pulled me up on stage and I danced with them, I was so happy I cried because I had never seen a Cuban band before. (I grew up here) you should check them out. And also the Irakeres (they are all maestros). And you should check out La orquesta Aragon, they are a lifetime Cuban band, the original members are long gone but they still got the band, I hope Cuba will be free one day, you will get to see how many bands they have and it's not all "salsa" it's very varied.

Best Answer.

I wonder if we'll get an answer from La Marica Communista AKA Gatito Rubio? Maybe he can explain since he thinks Cuba is better than DR and Puerto Rico.

Becca - I'm not talking about the US, I'm talking about in Latin America. You can hear Puerto Rican music and Dominican music everywhere from Panama, to Nicarague, to Venezuela, To Colombia; why not Cuban Music?

Excuse me the worst of Puerto Rico? YEa cause it originated from Panama as i was told Puerto Ricans just made it famous and it is not bad because if you were to come to miami it is the hottest music playing in clubs right now.. plus it also depends were you are at.. i live in south florida were there is a huge cuban population and they do play a lot of cuban music maybe not as much as puerto rican or dominican... also i knew of a club that was cuban and all they played was cuban music.. down to el reggaeton... i have no idea where you are living but you have to put that in mind also.. like the MTV3 is based in NY soo of course the main hispanic population in NY is PR n Dominicans... sooo again it depends where you are located

There are a lot of Cuban Style Salsa bands out here in L.A. Son Mayor is one of my favorites.

How do you think about the answers? You can sign in to vote the answer.

Isn't all Hispanic music considered Reggaeton? Doesn't that apply for all Hispanic countries?

"Dominicans dress like girly man and are mostly metrosexual" Aren't you Dominican Leonel?!

Leonel, I know you're stupid, but you can't be that stupid!

What comes into the U.S from Cuba period???

The people aren't even allowed here!

the only hispanic music i ever hear is mexican pop music...id like to hear other examples of hispanic culture...but the mexicans drown them out

because cuba is communist and they dont allow people to own bussiness so record deal companys dont exist.

i think.
Still have questions? Get your answers by asking now.