Did Mark Lloyd praise Hugo Chavez as Glenn Beck claimed?
Mark Lloyd is the Federal Communications Commission Associate General Counsel/Chief Diversity Officer.
At 00:55 mark of part 2
http://www.youtube.com/watch?v=vQb_H6rxhQc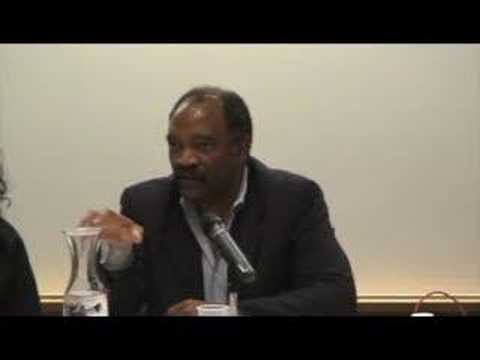 Also part 1 if you want to hear the whole conversation in context.
http://www.youtube.com/watch?v=ysqsa_TeLys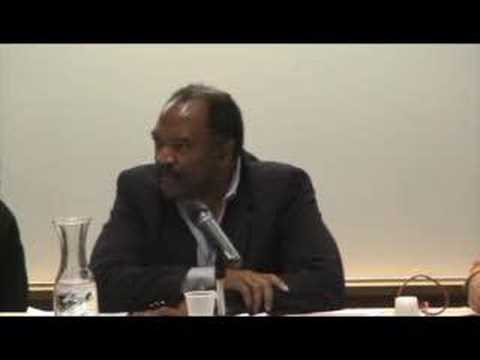 I don't know if you can say that he "praised" him, but he definitely was in support of the way that Chavez dealt with the media speaking out against his regime. I saw the same clip from Beck's show, and I feel that maybe he was embellishing it a little, but it's the media, what source does not embellish their stories to try and get people to support them. You can read some of Lloyd's quotes in this article, http://www.worldtribune.com/worldtribune/WTARC/200... No matter if you are on the right or the left, the scary part of this matter is that Lloyd supports silencing certain media outlets by the government, and that directly defies our 1st amendment right. I don't care if you agree with Beck or not, the issue is that there is someone who is in power now that does not see the 1st amendment as important as it should be.

Sounds like Mark Lloyd is saying that unless the government controls the media their will be a mass genocide like in Rwanda.

There is mass genocide in Africa because the colonists were guilted into leaving African nations to their own devices which ended up in the socially unevolved in Africa coming to power and start killing each other.

Mark Lloyd is a freaking socialist who wants to quiet dissenting opinions through government control.

Mark Lloyd was a senior fellow with the Center for American Progress a George Sorros funded leftist/radical organization. I wouldn't doubt it if he praised Chavez, Castro and others. Is there any doubt that Soros pulls Obama's strings?

properly there is mostly a great spectrum of political persuasion on the two the left and precise. Sean Penn is fairly a techniques left and represents those that are fairly communistic yet i do no longer think of that represents the vast majority of those on the left. maximum on the left help social courses for those in would desire to grant a protection internet yet no longer a central authority takeover of the international places industries.

How do you think about the answers? You can sign in to vote the answer.

Of course he did, all you Glenn Beck haters are just scared because he is showing the truth.

Yes he did. Mark Lloyd is a known communist. He and Diane Watson should shack up together. Their mutual affection for communism would make them perfect pardners.

I heard it he advocates government take over of the media.

Yea, and have you heard, Obama a racist. Beck is an idiot.

I didn't know you were such a Mark Lloyd fan, why don't you tell us about him, since you know so much...

The truth has never passed Glenn Beck's lips.
Still have questions? Get your answers by asking now.