What do you think of my pointe work?
Please give my tips and such on my first 2 weeks!
Thanks!
http://www.youtube.com/watch?v=P3RGs0szeSs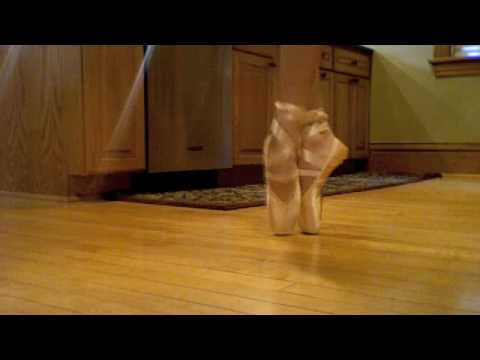 Wow, it has only been 2 weeks?!?

Really good, just work on really getting on top of the box of the shoe. Other than that, keep up the great work!

Source(s): Have been dancing for 17 years

Your heaps good!

But you have flexi feet!

But otherwise your SOOO good. A natural. Bloch Senerades really cool. I love them. I danced in the once.

Your feet are pretty Xx.

you look very good on pointe. theres something unique about your feet, they look really good. i've never had Bloch's before, but i hear people really like them. the only thing is to break in the demi pointe more. also, i wouldn't wear pointe shoes without tights, ouch!
Still have questions? Get your answers by asking now.