Why is it that when the White House is caught messing around, more CIA documents are released?
Obama delegate poses as a doctor:
http://www.youtube.com/watch?v=yxna9SfmBgs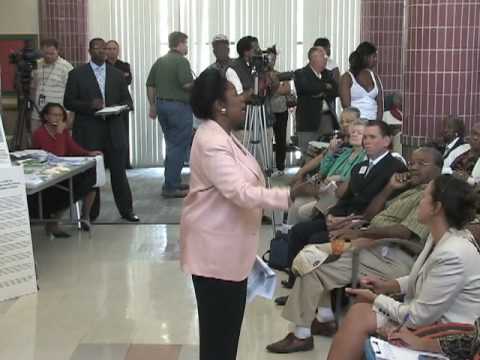 http://lonestartimes.com/2009/08/13/obama-camp-pla...
White House health care spamming:
http://www.cbsnews.com/blogs/2009/08/17/politics/p...
White House admits record debts:
http://news.yahoo.com/s/ap/20090825/ap_on_go_pr_wh...
Obama Administration official leads Beck protest.
http://latimesblogs.latimes.com/showtracker/2009/0...
CIA documents released by the Obama Administration:
Update:
So Joan, the White House released these documents, that is a fact. Which is EXACTLY what I said. What facts did I get wrong?
Obvious isn't it ! Old Buck passer Obama is already blaming it on "his Attorney General". Does he think that we are so stupid as to not know that Eric Holder was appointed and works directly for him. BS ! And as this continues to sky rocket on them, he will throw Holder under the bus. But the camel has its nose in the tent and we face total destruction of our intelligence gathering capabilities. Old Buck Passer is now taking charge of all intelligence gathering for the United States. His qualifications for this position is just about the same a doctors degree for practicing medicine or his CEO position of the automobile manufacturers and the banks.

Agreed. I thought Obama wanted to look "ahead and not back". This will amount to nothing. The white whale, VP Cheney, will never be brought up on anything. All this makes me feel so much safer...lol.

The White House wasn't "caught messing around". The documents were released as part of a court judgment. The ACLU and others brought suit to have the docs released.

Try to get a few facts, okay?

Just a diversion for the news media. Then they can talk about something else other than what the White House doesn't want discussed like Cap & Trade and Obama Care.

How do you think about the answers? You can sign in to vote the answer.

They must divert attention. ACLU wants all documents released it is the timing of the releases that is bothersome.

Cheney had them declassified.

ACLU rawks! Keep petitioning those courts to expose what took place.
Still have questions? Get your answers by asking now.