R&P: mama jamie's alphabet of punk, but yes, again...M (what do you think of these bands?)?
First I want to thank everyone who answers and/or stars my questions, I appreciate it.
Well, I suppose this is about 3 months early...Boredom got a hold of me.
Now, if you forgot how it went, or have never answered this before, I pick some punk bands (OF MY CHOICE, don't say, you forgot ____ because chances are I didn't forget them, I didn't want them) from each letter of the alphabet, one at a time and post a song and a couple questions.
Mankind?: I don't know much about them, but they're an anarcho punk band, from somewhere in the US.
http://www.youtube.com/watch?v=eNRsYBOTyEY

Mob (the): I posted a question about them a week ago or so...But if you didn't see, they were an anarcho punk band from the UK formed in 1979. Their lyrics are rather dark and somewhat depressing, but amazing.
http://www.youtube.com/watch?v=u8xVkwiuLBo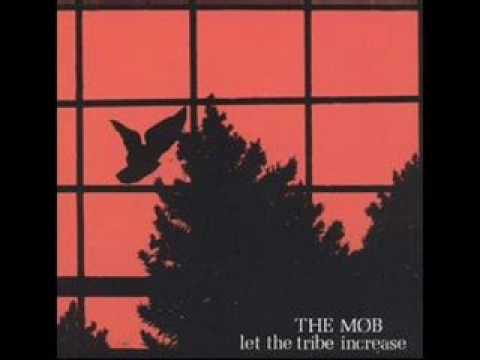 Malignus Youth: Hardcore punk band from Arizona formed in 1987.
http://www.youtube.com/watch?v=0gxZAS33k2Y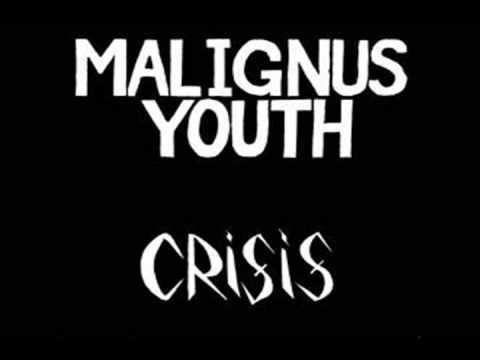 Millions of Dead Cops, or abbreviated MDC were a hardcore punk band from Texas formed in 1979
http://www.youtube.com/watch?v=BSupa7I2Vek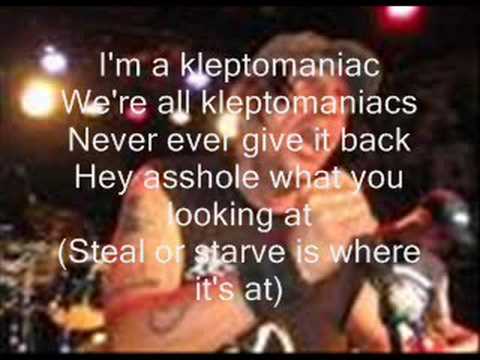 Metal Urbain: a sort of experimental electronic/synth Punk band from France formed in 1976.
http://www.youtube.com/watch?v=KLfQoaZOd5Q
Middle Class: Punk band formed in 1976 from California.
http://www.youtube.com/watch?v=TZUkbXoqZvk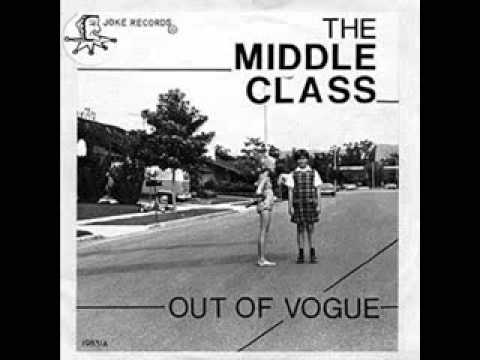 Mob 47: Swedish hardcore punk band formed in 1982.
http://www.youtube.com/watch?v=p9YJ_9DCKLs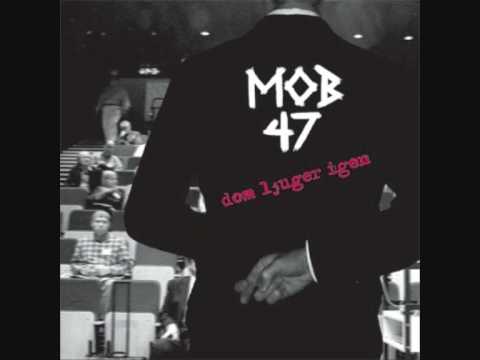 Moderat Likvidation: Another Swedish punk band, I think also formed in 1980, but I don't think they released anything until 3 years later.
http://www.youtube.com/watch?v=sj5MWRV7X20
SOOOOO with that being said...
MQ: Which of the above did you enjoy the MOST?
MQ2: Which of the above did you LEAST enjoy?
MQ3: What is your personal favorite 'M' band, not listed above (doesn't have to be punk)
MQ4: Name a band starting with 'M' you dislike
And you know, if you wanna provide feedback on all the bands, feel free to do so.
=)
(yes, somewhat repetitive, what can I say...i rely on routine...)
Update:
mq: Mankind? and The Mob
mq2: I never really got into Middle Class as much...
mq3: The Mob
mq4: my chemical romance
Update 2:
Yes, I left them out because I wanted to...
Jamie, did "L" get deleted? If so, I'm pretty pissed...to watch both of our hard work go down the drain is too much.

Let's try it again.

Mankind? - They were good. I liked the song. At times though, the girl's voice got on my nerves during the hook.

The Mob - Didn't care for this one from them, though I could see them hitting me with something I do like. Just kind of bland for me.

Malignus Youth - This song I really liked. I wasn't expecting softer vocals, but I liked them and the music sounded good. It was an enjoyable song, I will look up more by this band.

Millions of Dead Cops - At the end I thought, this song was pretty good. I think the only reason why I was on the fence was because of his delivery. I'm not a real big fan of shoving as many words in as you can (don't know what it's called), but by the end of the song I liked it.

Metal Urbain - Man, I really liked this song...it had a cool sound to it. You know, I really don't care for the French language and I realize how much more I dislike it when being sung in a punk band. I wish any other band from any other country covered that tune.

Middle Class - Good tune. Not much to say about it otherwise.

Mob 47 - Another good song. Reminded me a little of Motorhead, which is a good thing.

Moderat Likvidation - They were ok. Just kind of plain to me, as far as the genre or other bands I've heard.

MQ: Malignus Youth, Mob 47

MQ2: The Mob (you hate me?), Metal Urbain, Moderat Likvidation

MQ3: Modest Mouse

MQ4: I'll say My Chemical Romance...it's always tough for me because I usually can't think of bands I really dislike, I just ignore them and they eventually fade from memory.

Thanks Jamie, can't wait for "N" and as always, it was a success. Hopefully this doesn't get deleted or else I might just give up.

Login to reply the answers

MQ:I enjoyed Metal Urbain the most, I've never heard that before.. Thanks!

I also like MDC and The Mob.

MQ3: My Bloody Valentine

MQ4: Marilyn Manson

Login to reply the answers

MQ: The Middle Class

MQ2: Millions of Dead Cops

MQ3: Minutemen (Is there a reason you left them out?)

MQ4: The Mars Volta

Login to reply the answers

MQ: Metal Urbain. And I haven't listened to Malignus Youth since I was in high school. One of my best friend's favorites. The floor of her car was always filled with mostly unmarked cassette tapes. So several minutes were usually spent by her frantically inserting tapes into the tape deck, saying "This is it", playing a few seconds then angrily ejecting the tape with the epithet "No, That's not it! Give me that one" before she'd find the one she wanted and we could begin our journey. Well, Malignus Youth was usually one she was looking for.

MQ2: Mankind?

MQ3: MC5

MQ4: Manowar

Login to reply the answers

How do you think about the answers? You can sign in to vote the answer.

MQ: I'm partial to the Scandinavian scene, Mob 47

MQ2: Metal Urbain

MQ3: Makabert Fynd (Sweden)

MQ4: Motorhead, I find myself fast forwarding alot of their songs, they sound boring to me...

Login to reply the answers

holy crap more great bands!

and only a days wait this time!

MQ: i liek Millions of Dead Cops. but i might be biased, cuz ive liked them for a while.

MQ2: i didnt like Metal Urbain all that much.

MQ3: The Misfits

MQ4: My Chemical Romance

Login to reply the answers

Mq1: Malignus Youth

Mq2: Moderat Likvidation

Mq3: Miss May I

Mq4: Metallica (sorry, but I hate them)

Login to reply the answers

good evening Mama!!

what a tremendous effort here!

MQ: The Mob, Middle Class

MQ2: Moderat Likvidation:

MQ3: Joni Michell & Aimee Mann

MQ4: Manowar... LOL, I don't know anything about them.. they just popped into my mind, and I'm certain I didn't like them!

Login to reply the answers

MQ metal urbain and middle class

2: mob 47

3. modern lovers, masada, the minutemen, medeski martin and wood, muddy waters, memphis minnie, the mighty diamonds, mississippi john hurt, morphine, mr. something something, mungo jerry, mystic knights of the oingo boingo...

Login to reply the answers
Still have questions? Get your answers by asking now.