Someone translate Sun Yan Zi - Ai Qing Zheng Shu to English?
Can someone translate the lyrics of Ai Qing Zheng Shu by Sun Yan Zi (Stafanie Sun) in english? Here's a link http://www.youtube.com/watch?v=vpj2PrnLVM8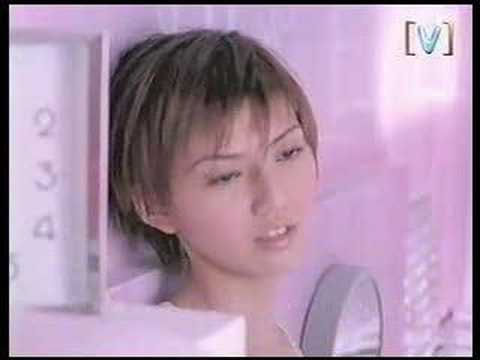 And here's the lyrics
ji mo dang ran you yi dian ni bu zai wo sheng bian
zong shi xiang nian ni de lian ju li shi yi fen kao juan
ce liang xiang ai de shi yan
zui hou hui bu hui shi xian
wo men wei ai hai zai xue xue gou tong de yu yan
xue zhe liang jie xue zhe bu liu lei
deng dao wo men xue hui fei fei yue hei ye he kao yan
ri zi jiu yao cong gu dang li bi ye
wo men yong duo yi dian dian de xin ku
lai jiao huan duo yi dian dian de xing fu
jiu suan xing fu hai you yi duan lu
deng wo men xue hui ren nai he fu chu
zhe ai qing yi ding hui you zhang zheng shu
zheng ming cong ci bu gu du
Thank you very much =D
ok, here is the chinese lyrics and the translation :

" 愛情證書 "

" Love Certificate "

孫燕姿 (Sun Yanzi) Stefanie Sun

寂寞當然有一點 你不在我身邊 總是特別想念你的臉

of course had a little lonely

you are not by my side

always miss a lot of your face

距離是一份考卷 測量相愛的誓言 最後會不會實現

distance is a test paper

measures for the love oath

will it finally realize

我們為愛還在學 學溝通的語言 學著諒解 學著不流淚

we are still studying for the love

learning the language of communication

learning to forgive

learning not to shed tears

等到我們學會飛 飛越黑夜和考驗 日子就要從孤單裡畢業

wait until we learn to fly

fly pass over the night and test

days will be graduating from the loneliness soon

我們用多一點點的辛苦 來交換多一點點的幸福

we used a little bit more painstaking

In exchange for a little bit more of happiness

就算幸福還有一段路

等我們學會忍耐和付出 這愛情一定會有張證書

even there is still a distance of road to happiness

wait for us to learn to be patient and to pay out

this love must have a certificate

證明 從此 不孤獨

to certify

from now on

never lonely

.

thats what google translation trhow out Poems Egyptian Spinning Btahni Alhacic your love ... that is yet another who lived softness ... We Pair of running shoes and disillusioned Unit Mtmsheec Ktni piece piece Armenians and any cat ... i like one Now six love Habibie Frier Bahebak Atnel why ... Da love interior the guts isn't interior the telephone Yamnil Alhs yet Hess ... Hua has to advance ... Hua workers Petkhan .. I Lachs workers Yally and need touching painful days ... You and the touching ... Aldzmh old God honors each and every physique Love in my coronary heart like courgettes are project ... besides the indisputable fact that Habibk Alf saying Hut Buss Iamsa sturdy and the Presentation ... via Time De letter Lake ... How on God buried ... the respond You declared that Yamafn dissimilar candy nonetheless nevertheless secularist custom of sleep ... or perhaps rotten Almafn funds and maimed on a daily basis Habibie Yally Atnel why i like ... Jrpetk in love Talat greater staying power Iadaphani Bremck the omissions ... Dobley Bbaek in espresso Ajiplk present Takhaddha only ... In birthday procuring alot blunders,eh? salam :>
Still have questions? Get your answers by asking now.