Isn't this a funny slayer parody?
http://www.youtube.com/watch?v=_JxlxXIWUBA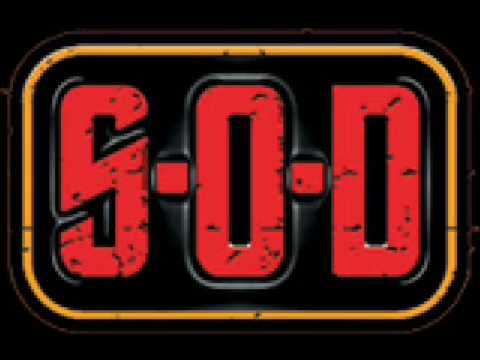 It sounds just like them too.
Update 2:
It's a slayer parody because it's making fun of 'seasons in the abyss' and yes I do know that the band is stormtroopers of death and that they later change to method of destruction
SOD is one of the best comedy-metal acts I know of.

Fkin great song.

You've heard their debut, right?

http://www.youtube.com/watch?v=sw3o-D551d4

http://www.youtube.com/watch?v=MBmgzhokwXs

http://www.youtube.com/watch?v=Iij7OwK-whs

Yeah it is really funny i love S.O.D.

but there is just one question i have for you as a fellow metalhead ...Can You Do the Milano Mosh!

Yeah, I love songs about cannibalism!

'SOD' = Stormtroopers Of Death - they've been around forever (although I don't know where you got 'slayer parody' out of it?)

They changed to 'MOD' = Method Of Destruction later.

Hadn't heard them in a while though! thanks!

How do you think about the answers? You can sign in to vote the answer.

OMG IS THAT YOUR ARM IN YOUR ICON OMG YOU'RE JACKED OMGOMG
Still have questions? Get your answers by asking now.