Have you ever listened to international bands.........?
that speak a different launguage then the music you listen too and it sounded a lot like a band you listen too
I have found the french Limp Bizkit
http://www.youtube.com/watch?v=hD4YFFGOAjU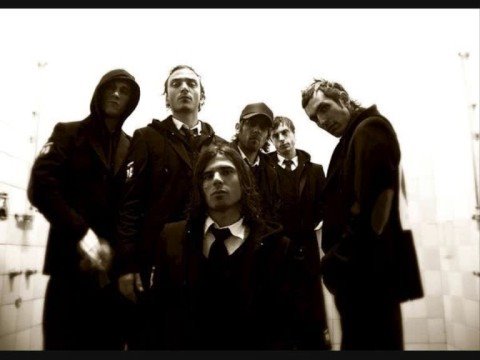 the bands called Pleymo
Update:
damnit I wish the link worked I'm in level 1
That was the most ucking hillarious thing I've seen all day. They even have the french Fred Durst look down lol.

Can't say I've listened to a lot of international bands, but now I'm waiting to hear the german slipknot.

Die Toten Hosen...they sounds like several bands i listen to...and whats up with the arrogant douche that keeps answering every question with an answer that has something about Poison...THEY ARENT THAT GREAT!!!!!!!!! THEY SUCK! Get over it! More people talk about nobody bands like Burn Halo.

Meshuggah/Opeth (Swedish), Dir En Grey (Japanese), Sick Puppies/Silverchair/Jet (Australian), Rush/Protest the Hero (Canadian), The Mars Volta (Spanish/English), Porcupine Tree (British)

How do you think about the answers? You can sign in to vote the answer.

Yeah, people all over the world try to emulate the glorious sound that is Poison. But that's perfection that can never be attained.
Still have questions? Get your answers by asking now.