Why is Fox News complaining about Obama's ABC infomercial when they were a George Bush infomercial for 8 years?
Update:
bendover wants links? Here's O'Reilly's exclusive interview with Bush in the White House. Sound familiar?
http://www.youtube.com/watch?v=WUNFirBGAuo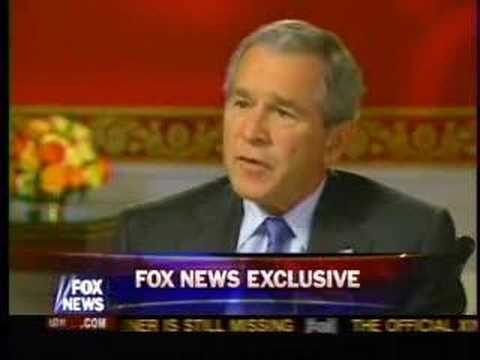 http://www.youtube.com/watch?v=cYDANrOM-XY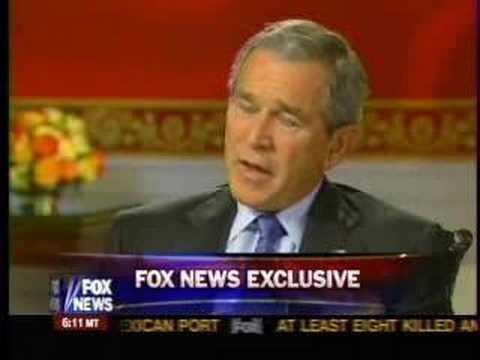 http://www.youtube.com/watch?v=stESstAqmUI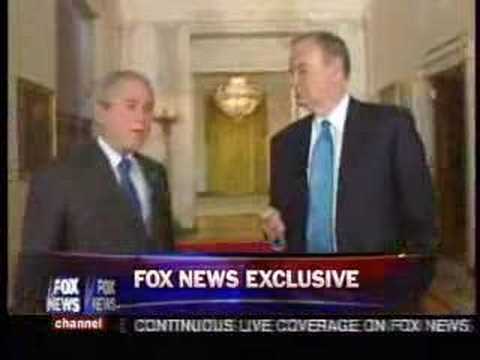 Cavuto interviews Bush in the White House.
http://www.youtube.com/watch?v=3dbSrRAHcHs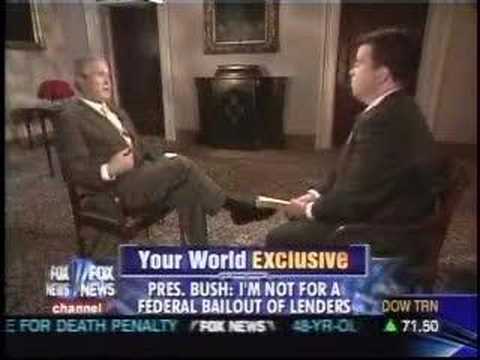 Update 2:
Hannity interviews Bush in the White House.
http://www.youtube.com/watch?v=u-atVxcPybc
That is false. An independent university study showed that Fox is the least biased network.

The problem is leftists continually move more left which makes Fox appear more right to them. And it is a fact that Democrat JFK was more conservative than McCain.

Really? Did Fox News build a TV set in the WhiteHouse and let GW have uneditted unchallenged broadcast rights? I did not know that.

Because Obama has CNN and MSNBC as well...

Certainly "requesting" republicans don't show up to the town-hall meeting doesn't do much for a balanced discussion.

Even Dodd is attacking the CBO for doing their job and informing people how terrible their health insurance bill is...

Walpin spoke up and was fired...

GM CEO spoke up and was fired...

BofA tried to speak up and were threatened to be replaced -- ALL execs and board members...

See a pattern?

Fascism is alive and well...if you don't see it yet, you should open your eyes

And Obama has had an infomercial from, NBC, MSNBC, CNN, CBS and the New York Times since he started campaigning - even before they knew anything about him.

How do you think about the answers? You can sign in to vote the answer.

I don't know why they are complaining, they can do their own health care infomerical if they want to.

I guess, what they are saying is, we are now reconsidering the Fairness Doctrine.

Because they don't like Obama! Fox News is nothing but a fluke and a bags full of lies!

Tonight's hypocrisy is brought to you by the letter Q.

Because Fox news isn't news... its a republican mouthpiece.

To Thomas SR: There is actually footage you know, its pretty pathetic to discount the truth because it doesn't jive with your political affiliation.

Fox News counters liberal slander and reports the outright obvious. They do real journalism unlike other news

Were they really? I don't recall them living and opertaing out of the White House and following Bush's every move. Please leave a link, i'd like to learn more about this.
Still have questions? Get your answers by asking now.