If you watched "10 things i hate about you" what is this bands name?
one of the song goes like this " i dont care a damm about reputation............i gotta do what i gotta do........" and there are other songs that come out. the bad comes out in the prom .....here is when they come out...http://www.youtube.com/watch?v=E4UvhhGyts8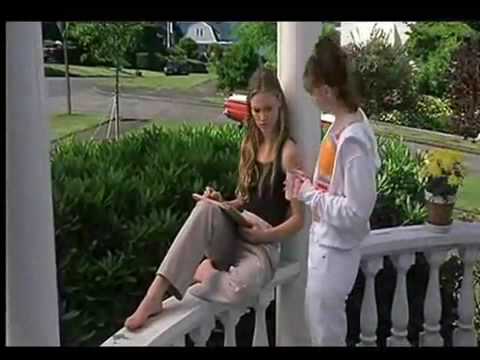 and when kat goes to school, this is another song this band sings:
http://www.youtube.com/watch?v=Rk2TBqGeiug
....sooo...what is this bands name?
The 10 Things I Hate About You soundtrack was released on April 6, 1999.

Letters To Cleo - "I Want You to Want Me"

Semisonic - "FNT"

Sister Hazel - "Your Winter"

Jessica Riddle - "Even Angels Fall"

Save Ferris - "I Know"

Leroy - "New World"

Ta-Gana - "Saturday Night"

Joan Armatrading - "The Weakness in Me"

George Clinton - "Atomic Dog"

Brick - "Dazz"

The Cardigans - "War"

Madness - "Wings of a Dove"

Letters to Cleo - "Cruel to Be Kind"

Richard Gibbs - "One More Thing"

Songs not on soundtrack

Air - "Sexy Boy"

Spiderbait - "Calypso"

Barenaked Ladies - "One Week"

Joan Jett & The Blackhearts - "Bad Reputation"

K-Ci & Jojo - "All My Life"

Sprung Monkey - "Get 'Em Outta Here"

Letters to Cleo - "C'mon"

ATM - "Soar"

Chopin - "Rondo Vivace, Piano Concerto # 1"

Letters to Cleo - "Co-Pilot"

Cameo - "Word Up!"

Salt 'n' Pepa - "Push It"

SOS Band - "Just Be Good to Me"

The Notorious B.I.G. - "Hypnotize"

Thompson Twins - "Hold Me Now"

smash Mouth - "Can't Get Enough of You Baby"

Frankie Valli - "Can't Take My Eyes Off You" (Performed in movie by Heath Ledger as 'Patrick Verona')

Save Ferris - "Can't Stop"

Sneaker Pimps - Six Underground

Retrieved from "http://en.wikipedia.org/wiki/10_Things_I_Hate_Abou...

The band playing at the Prom is Letters to Cleo. The video isn't working for me, but I'm sure thats the band playing.

The song playing while Kat goes to school is Bad Reputation by Joan Jett.

Cheap Trick? Funny that. As a student of history, You'd probably be amused that that movie is just a retelling of Shakespeare's "The Taming of the Shrew" in modern dress.
Still have questions? Get your answers by asking now.