Which David Archuleta song do you like best: Waiting For Yesterday, Angels, or Zero Gravity?
This is a poll for all of David's fans. If you say neither or both, it's not going to make a difference so you shouldn't even bother answering. Here are the links to the songs if you haven't heard them:
Angels:
http://www.youtube.com/watch?v=TqyvMky_EXY
Waiting For Yesterday:
http://www.youtube.com/watch?v=62pcFPdt71A
Zero Gravity:
http://www.youtube.com/watch?v=SG7e-PMx67Q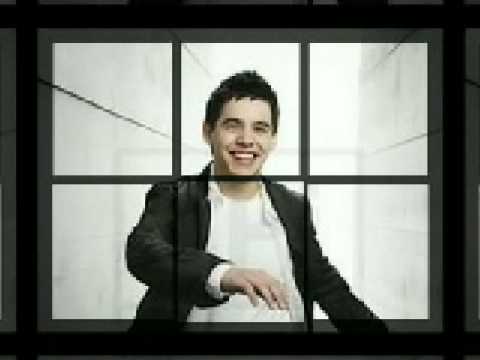 :)
Update:
Oh, and by the way, this is a double elimination.
If you love Archie, then star please!
Update 2:
Cathugger- Yeah, I just bought it yesterday! I am so happy that I finally have Zero Gravity on my iPod!
I love Zero Gravity. It's an amazing song and I have no clue why it "wasn't good enough" to on his album. When I first heard the song I kept playing and playing it a million times. It's one of those songs that when you hear it you just want to get up and dance. haha

I also love the lyrics their very pretty and the music is amazing.

Well I love all his songs.

David is Ahh--mazing<3

Peace.Love.Archuleta♥

I have so many favorite and none I really dislike so it's hard to put them in order! Most favorite on top, roughly in order Your Eyes Don't Lie My Hands Zero Gravity Crush Barriers Running To Be With You Let Me Go Waiting For Yesterday Falling Save The Day A Little Too Not Over You Works For Me Somebody Out There Desperate Touch My Hand Lets Talk About Love Don't Let Go Angels You Can

Ahhhh i love the Zero Gravity song that was just released! I'd have to say it's between Zero Gravity or Waiting For Yesterday :D

hmmmm, Zero Gravity, since it's new and the song is AMAZINGG!!!! <3 All 3 songs rock tho!!

Zero Gravity

BTW - did you pick up David's Fan pack today? iTunes has it. It includes Touch My Hand video, studio Zero Gravity and a beautiful unplugged version of David's cover of Vanessa Carlton's A Thousand Miles.

How do you think about the answers? You can sign in to vote the answer.

I think I like Zero Gravity the best.

I ABSOLUTELY love Zero Gravity!!! That's like my favorite song ever! It has a good beat to it. And I love it when David Archuleta danced to it a the concert!!! So awesome!!!!!!!!!!!!!

ZG! i'm listening to it right now. it was hard for me to choose though. love them all. <3

Angels! This is by far, the hardest poll yet! :)

I love them all, i can't choose.

ZERO GRAVITY!!!!!!!!!!!!

its a great song.

luv it.
Still have questions? Get your answers by asking now.