TURKEY TRAVEL: Please help?
hi i am traveling to turkey with my wife and my 9 month old son Inshallah this on June 22nd i will arrive and on 1st july i will depart. i have few questions if you people can help me really fast. i will really appreciate
1) i am a muslim so nightclubs and bars are out from my activities to do list. I am going to turkey to see istanbul and two more city (preferably fethiye and either bodrum/meramis/kudsai.) i am planning to stay 3 days in istanbul which will be my last three days. i will arrive in istanbul and directly fly to dalaman airport for fethiye. there i will stay 3 days (23 24 and 25)
on 25th i am traveling to bodrum/meramis/kudsai (which ever you people suggest. please note that bars and night clubs are not my choice just roaming on street and enjoying food and tea and other Turkish delight and also i am traveling with a child) i would want some beauty and relaxation and greenery and blue sea. like the video link mentioned.(except for istanbul where i am going just to enjoy istanbul)
in one of these city i will stay 3 days(26 27 and 28)
on 28th i am flying to istanbul. where i will stay for 29 30 and 1st july.
1)do you think this idea is fine.
2) which cities do you prefer. i want some thing like
http://www.youtube.com/watch?v=lONx9AvUYs4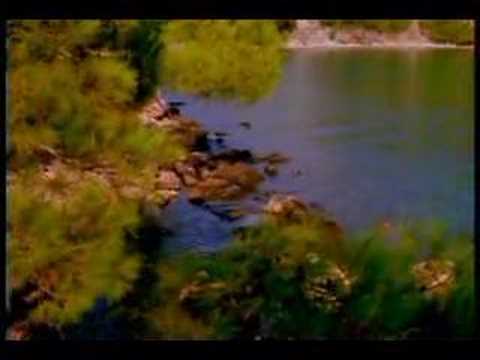 &feature=related
3) there are no flights from dalaman airport to bodrum airport and since i have very few days i cannot travel by bus. so which will be better route to reach on of these places.
4) now the most important thing . i want to stay 3 days in one of those big cruises(not a yacht or gullet) but big cruise that have many rooms and activities. i can even go for 4 days if the cruise is really good. just like denzilines(but they are not operated any more) is there any other such cruises which i can enjoy in turkey and on the same meditranian belt or places i have mentioned above
5) please tell me some nice hotels to stay which are in downtown areas and near to major tourist attraction that i can just come out from hotel and take my son in his pram/stroller and visit good places or roam around. (i am so excited sorry) (preferably 3 * or 4*) ranging from $80 - $120.all in istanbul fethiye and (the third city that you prefer for me). and what about commute/tranportation from these cities.
I know i am asking for too much from you but you people are here to help me right especially turkish people who would love to as a host.
Update:
so i have deleted bodrum from my list . now i am either going to kusadasi or marmaris(i think marmaris)
please tell me some good hotel in marmaris and i will go to icmeler from marmaris so some good hotel in icmeler.(range from $80 - $120)
also please tell me how to get to marmaris from fethiye with minimum traveling.
and how to get to istanbul from marmaris.
where to stay in istanbul(i want all the major tourist attraction near the hotel) some nice hotel recommendation will highly be appreciated, where i can just leave the hotel walk 5 - 10 min and tadaaa all good attraction there.
please help me.
It's surprising that nobody answered the question so far...

Well your plan seems to be fine. Fethiye / Olu deniz can be the place for starting cruise. But most of them are 3 nights 4 days. I recommend you to join " Fethiye - Olimpos - Fethiye ". Departure days are Tuesday- Thursday- Sunday and prices are around 200 Euro ( all inclusive without alcohol, and since you dont drink alcohol it counts as all inclusive ).

You can take information from their Istanbul branch.

About the 3. place i think you wont have time to visit a 3. place after cruise tour. Actually you will enjoy Istanbul more and 3 days wont be enough. From Dalaman airport to Fethiye its just 55 KM you go with Havaş buses from airport to dalaman center 10TL = 6 $ then to Fethiye with minibus for 5 TL = 3 $.

Olimpos http://api.ning.com/files/Kh1XNQhhTenn9jc0hMvPEW4W...

http://www.birtatil.com/olimpos.jpg

Between 80$ - 120$ you can find many decent hotels ( all inclusive ) but i can recommend Green Forest Hotel ( 85$ all inclusive )

Green Forest Hotel

http://www.tatilvitrini.com/otel/green_forest_hote...

In istanbul i dont know hotels well.

But as i said just go for cruise in Fethiye - Olimpos - Fethiye direction. Then stay one night for recharging yourself. Then turn back to istanbul and enjoy history there. Coastal regions like marmaris bodrum might be a torture with a 1 year old child. Because it will be hot as hell and he will become ill...

have a nice holiday, sorry i didnt see the question before.

Good day.

Login to reply the answers

1-2 As a mother of 2 ı will say do not go any of them. Visit Kaş Antalya or Ölüdeniz Fethiye for a nice calm green vacation.

3 Fethiye and Dalaman are so close to each other. If you choose one of them you have to travel by bus or rent a car.

4 Any sea side town, just ask for a "mavi tur" means blue tour with gulets etc.

5- As ı mentioned before ı would rather go to Kaş or Ölüdeniz. At Kaş, Medusa hoteI was charming(we spend our honeymoon there) At Fethiye, ı know Lykia World , Naturland but ı am not sure about their prices. In Istanbul stay at Taksim area or Sultanahmet area. You will be middle of the town and history at the same time. You can walk by and ask for the prices the ones you like. This is better than any advice because you might like completely different from mine.

Login to reply the answers

bee gees - how deep is your love my favourite Love music ever Julio ?glesias - God, he is nonetheless making a song!!! made me surprise approximately love ========================= Tina Charles I love to like however my child simply loves to bounce.. made me desire to bounce ========================== alan parsons mission - pipes of peace, vulture tradition, eye within the sky purple floyd- one other holiday within the wall made me consider approximately social lifestyles and God, and who I am ================================ ella fitzgerald/ luis armstrong- summer season Summertime, And the livin' is effortless Fish are jumpin' And the cotton is top Oh, Your daddy's wealthy And your mamma's well lookin' So hush little child Don't you cry One of those mornings You're going to stand up making a song Then you can unfold your wings And you can take to the sky But till that morning There's a'not anything can damage you With your daddy and mammy status by means of Summertime, And the livin' is effortless Fish are jumpin' And the cotton is top Your daddy's wealthy And your mamma's well lookin' So hush little child Don't you cry This used to be the BEST It used to be so comfy with my mum and dad by means of my aspect... ========================== adriano chelentano eros ramozotti paul simon Abba -Fernando Donna Summer- adequate is adequate cat stevens ( while he wasn't Yusuf Islam) sezen aksu- geri don geri don ne olur geri don, firuze ajda pekkan- dunya donuyor, donuyor, donuyor erol buyukburc Ahhhhh ! the ones had been the times.. the ones had been the times my pal we proposal they would not ever finish however ,unluckily they do. ========================= Once there have been inexperienced fields kissed by means of the solar Once there have been valleys wherein rivers used to run Once there have been blue skies with white clouds top above Once they had been aspect of an permanent love We had been the fanatics who strolled via inexperienced fields Green fields are long gone now, parched by means of the solar Gone from the valleys wherein rivers used to run Gone with the bloodless wind that swept into my center Gone with the fanatics who permit their desires go away Where are the golf green fields that we used to roam I'll not ever understand what made you run away How can I maintain browsing while darkish clouds cover the day I simplest understand there is not anything right here for me Nothing on this large global, left for me to look Still I'll maintain on ready till you go back I'll maintain on ready till the day you be taught You can not be pleased at the same time your center's at the roam You can not be pleased till you convey it house Home to the golf green fields and me as soon as once more This one affected me deeply too. Made me consider approximately seperation and demise. It used to be creepy. ======================= But no, the tip isn't close And I would possibly not face The last curtain... Not but.

Login to reply the answers
Still have questions? Get your answers by asking now.