Can Rand Paul (R) beat senator Jim Bunning (D) for the Kentucky senate race in 2010?
Rand Paul on Rachel Maddow
http://www.youtube.com/watch?v=RtWn3ijbiDg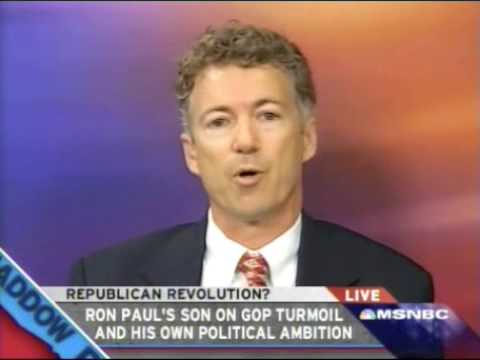 Depends on the rules for voting.

If Kentucky has a closed primary, I think Rand Paul would not be able to win. As last year's vote shows, Ron Paul's views are really not shared by registered Republicans.

In an open primary where Independents can vote, he has a very outside chance if he is the only candidate challenging Jim Bunning.

Login to reply the answers

Rand Paul can beat the other guy running, whose name I don't recall. RP says he isn't running if Bunning does, but at this point I think Bunning is just letting his annointed guy have a head start before he pulls out.

I want Rand Paul to win, and will be donating to him.

I had heard there was going to be a money bomb, but I don't know if that is waiting for an outright declaration, or not....

Login to reply the answers

I doubt that because the common voter is becoming fed up with the Republican party due to a failed economy.

Login to reply the answers
Still have questions? Get your answers by asking now.