Israel has its own section on Y!A, but Iran doesnt?
Now, tell me if I`m wrong, but isn't Iran a 7000 years civilisation? You know, Persians who built magnificent Palaces and ruled over many many people. The same Persians who were the first people to recognise "Human Rights?" They don't have a section on Yahoo! Answers but Israel has? Israel who have only existed for about 60 years and has done nothing but criminal acts against Civilians they call "Hamas terrorists?" The same Israel who uses Children as Human shields?
Splendid stuff.
What do you think?
Update:
Great answer "I love Paris Hilton." I guess nothing more is expected of someone who idolises a celebrity who became one by a homemade sex video. Ahh, lovely. And the immature way of telling someone to "Shut up" just because you disagree just goes to prove who you really are. Go USA, Hah!
Update 2:
Usaaf, I respect your opinion, but if you took a good look at my question, I never defended Iran in the aspects of it being "The greatest country alive." I was stating WHY Iran didnt have a Y!A`s section with its vast history of which as you may say, dark days have been issued. When Iran is an old country and doesnt even have a section in Y!A`s but Israel does and it has been a country for a handful of years, is this correct? Its ludicrouse.
My Heroes? What are you talking about?
Your taking a shot at my Nickname while you should be answering the question stated. You answer it with a Hatred of Iran. Nothing more of a fools approach.
Update 3:
Not paying attention. Well, thats your opinion and your entitled to it. But I suggest you click some of the Links provided by Morteza, then you`ill see who has been paying attention and who has not.
And I think you should click these links and stop telling others their wrong and your right.
http://www.youtube.com/watch?v=nRKDPNZbrWc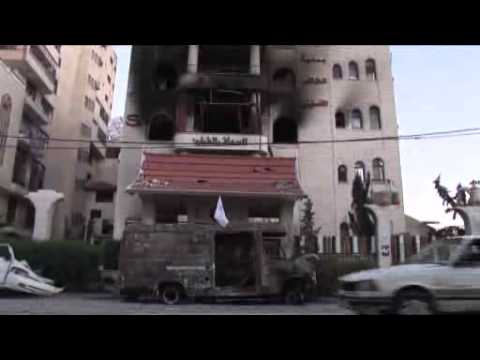 http://www.youtube.com/watch?v=15qTDy8f-1s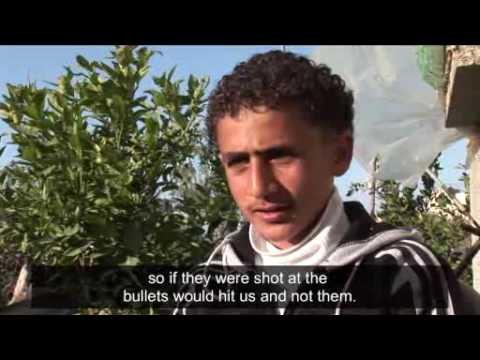 Regards.
it could be scary for brainwashing industry supporters. however, we do it in our own way ;)

I am a girl & love Paris Hilton!: you and Paris Hilton have many things in common with her, including IQ. you made my day.

Login to reply the answers

Since Israel and Iran aren't next door neighbors, what will the countries between them do in case of a war? Will they just let Israeli and Iranian planes and rockets fire over and their troops cross their territory? Who would be on Israel's side in such a scenario?

Login to reply the answers

Your basic point, which is to focus of "why does Israel have a section but Iran doesn't" is silly.

Rather, the question should be "Why does Yahoo Answers have such a poor method of categorizing the sections?"

For example, there is a religion section but no subsections for individual religions but there are categories for specific religious holidays?

There is a section for Israel in the Travel section, but none for ANY country under political sections?

The answer to that question is, "because Yahoo Answers is a poorly designed system, period."

But what I find interesting though is that instead of viewing it from that angle you instead use it as a method to pop out yet-another-anti-Israel-talking-point as if Israel's conduct in its war against terrorism or Iran's history have any real relevance to the fact that Yahoo Answers is a poorly designed system.

For the record, are you trying to argue that Hamas terrorists do not exist or merely to argue that Israel does not have the right to target them?

Login to reply the answers

At a rough guess, it's because Israel is a free country which does not censor the internet for its citizens, whereas Iran is a repressive Islamic dictatorship which automatically blocks access to sites that permit the free exchange of questions and answers, unless it's to promote the lies and bullsh*t such as what you've stated in your question.

Basically, Iran should be given its own section on Yahoo Answers on the same day that Ahmadinejad and Ali Khamenei are hanged by the neck for atrocities against the Persian people, and Saudi Arabia should be given its own section on the same day that a Christian cathedral and a Jewish synagogue open in Mecca. At least then we'll know you've joined the civilised world.

Login to reply the answers

How do you think about the answers? You can sign in to vote the answer.

The Israeli people have more freedom to do things like come to answers.

"The same Persians who were the first people to recognise "Human Rights?""

Not, not at all. Those Persians are long dead. The ones living now probably wouldn't recognize human rights if they were hit in the head with them, having been denied them for so long.

"Israel who have only existed for about 60 years and has done nothing but criminal acts against Civilians they call "Hamas terrorists?" The same Israel who uses Children as Human shields?"

OOOOh, someone hasn't been paying any attention.....for their entire lifetime. Hamas ARE terrorists. That is a word that any intelligent person can see as quite fitting for a group that launches thousands of terror attacks every year. And, the same groups of Palestinian terrorists that use children as shields. You don't see Israel firing rockets from schools, but then again, obviously you don't see much of anything.

Amazing that you can even navigate the site with your head that far up there.

Login to reply the answers

Artemis great question and yes Iran should have its own section here at yahoo im shure my friend Gloria would agree also as many more here at politics. Iran is a cool country and very Beautiful from what I have seen of it from my friend here at yahoo. MOST Americans are ignorant of Iran and only know what their corrupted trash news medias say but many like myself are with more wordily views and see the greatness that is IRAN. I know very little about the middle east but I know Israel is the root of all evil and it seems likely they will bomb Iran very soon and I do not think DRONES can carry the payloads necessary to destroy the nuclear sites ,the Jews will need F-15,s and airspace rights to launch such a assault on the peaceful people of Iran....have a cool weekend and Paris Hilton sucks at anything she does including her infidel porn tapes she did more than one that's for shure..peace is love chow DINO

Source(s): Iran can win and will win and Israel will deserve the beating it will recieve for the rest of its life IF THEY ATTACK IRAN...this crap western satire is rediculis IRAN IS A PEACEFUL NATION im talking here to these goofy morons who think Iran is just like a fly or something anyway GODS SPEED dino RENZO I dont give a rats about gay rights you see muslims may not be as PERVERTED AS US WESTERN INFIDELS so if they kill the gays I JUST HOPE THE LADYS ARE NOT STONED...dino

Login to reply the answers

I couldn't agree with you more. those f*cking land grabbing slaughtering Nazis are supported every where you look. It makes me sic to my stomach as well. But i have to say that if the entire middle east sits within the threat of Israel and does nothing.....then its hardly surprising that the whole thing spirrals out of control. Israel is a huge threat to peace in the middle east. Better that it be controlled by unity and combined strength of the Arab nations.......but It'le never happen will it.

Login to reply the answers

You obviously picked the wrong screen name. You don't have the sense God gave my cat. Look at your own 'question' a/k/a anti-Semitic rant. The PERSIANS were thrown out, imprisoned, murdered mostly, at the hands of your Heroes. Your heroes will not allow you to use the InterNet. Your heroes will not allow you to drive, go for a walk w/o a male relative, have SEX (that one should get to you), etc.All they WILL allow you to do is Nuke Israel. OR - better yet - blow yourself up in a Tel Aviv marketplace.

Your heroes imprisoned, threw out or murdered MANY Americans. You don't care about that either, do you?

Why don't you move there and see how you like it. Before you go be sure to renounce your American citizenship. We don't want you back.

Splendid?? Who's splendid now?

You are aware, of course, that the MONSTERS who now control your beloved Persia are the ones who destroyed the 'magnificent palaces' right?

Go away!

BRAVO SOLARIANUS! You nailed it!

Your 'question' is not a question - it is a rant against Israel.

What I think is that you have been brainwashed by the CRIMINALS who have come into, and taken over, your definition of Persia. I don't think you even know what it means.

Source(s): Education, Life Experience, Personal friend of Reza Pahlavi. Beat THAT, you ignorant person.

Login to reply the answers

Yeah, but it's under Travel- Africa (?) and the Middle East. Very Protocol of the Elders.....

Login to reply the answers

You have your answers

What is it with you people? Do you want us to attack you?

I was in a bar in Los Angeles Calif with a friend of mine he and a Iranian got into it I told his friend ''hey guy you keep your friend in line and I'll do the same'' I stepped between the two of them This half wit slapped at me We put them both down and left

What is it with you people? Why do you pick fights you can't win

Login to reply the answers
Still have questions? Get your answers by asking now.