Any Jason Newsted fans out here?
How in your opinion does Jason compare with the other 3 Metallica bassist (Mcgovney, Burton, and Trujilo)?
BQ: Does Newsted have the best backing vocals?
Update:
Jason
http://www.youtube.com/watch?v=kYfVcI2Jhl0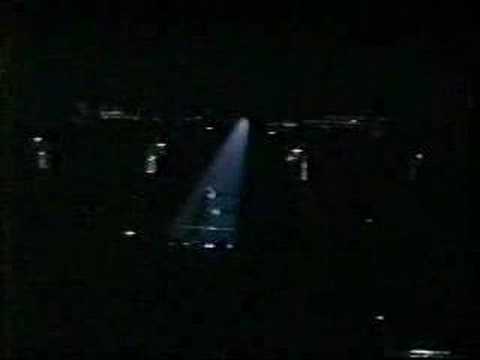 &feature=PlayList&p=7589504037669E5E&playnext=1&playnext_from=PL&index=24
http://www.youtube.com/watch?v=VjOiYT1_KOo
&feature=related
Update 2:
Here is a cool vs video of Orion a bass battle between Jason and Rob.
I'm pretty sure Rob is better than Jason but i'm not to sure if he is better than Cliff?
Update 4:
Well McGovney never played really so it probably isn't fair to include him seeing as he never had the chance to prove himself
I like Jason alot but he doesn't quite get to the level of Cliff Burton. However, I loved early Flotsam and Jetsam with Jason in it.

As far as Metallica, I only like two cover songs they did - Whiskey In The Jar and Am I Evil. The reason I like Whiskey in the Jar so much is Jason does a kicking job on the bass for that song. He found a way to make a 200+ year old Irish drinking pub song groove.

I like Trujillo's bass playing too, but I prefer him in the other bands he's played with rather than Metallica.

I think Cliff Burton was a VERY talented bassist. I think Cliff has Jason beat in the playing part of being a bassist. It's hard to say because Cliff's career with Metallica was cut short due to his death. Robert Trujilo is very good as well. He has a unique style and is always fun to watch. One trait that both Jason and Robert share is their onstage charisma. They both do what they can to entertain the crowd and make their presence felt while they play. Personally, my favorite is Jason. To me he is a great musician AND entertainer. I am not knocking Rob, but I wish Jason was still in the band.As far as backing vocals I would give that to Jason as well.

Jason was a really good bassist he just never really showed off his skill, Burton was a musical Genius and no really metal writers have compared to him since in certain aspects, And Finally Trujillo is unreal but he doesn't suit the band so to speak.

And yeah Newsted was a pretty damn good backing vocalist.

Overall though Burton is the Champ, Who else could shred on a bass?!
Still have questions? Get your answers by asking now.