Which David Archuleta song do you like better: Let Me Go or Somebody Out There?
Which song do you like better by David? And please if you hate him, think he's gay, think he can't sing, or all of those then dont answer the question because I don't give a damn. This is a question to all of the people who like/love David. If you haven't heard these songs (which if your an Archie fan you should have) then here are the links:
Let Me Go:
http://www.youtube.com/watch?v=xyu14BfIGSY
Somebody Out There:
http://www.youtube.com/watch?v=sjQkKCgTOLM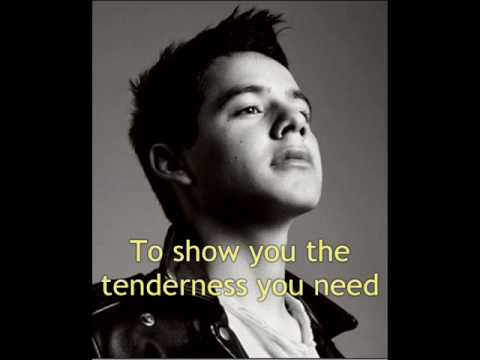 BTW, I will be doing this with all of his songs to see which one his FANS like best.
:-*
I *LOVE* Let Me Go. Cool beats, lyrics, everything. :)

I think Somebody Out There is *very* touching and sweet!

Especially when he sings it live.

It's hard to choose but I'd say Somebody Out There. :D

Source(s): from your fellow Arch Angel. *wink wink*

That's kinda a tough question. Lol. I love all songs by David Archuleta and I think they all are amazing. Out of those two, I'd pick Somebody Out There. I can kinda relate to that song. Everybody wants someone to be there for them. We all want somebody to hold when going through hard times. There's somebody out there. I love it when he says "I'd give anything if only you knew it was me." This is a great song with really good lyrics.

Your questions are tough! I will say Let Me Go because I am very into that song right now. But I do love Somebody Out There too, especially live.

How do you think about the answers? You can sign in to vote the answer.

Somebody Out There! I LOVE the message it has to it. I never really liked Let Me Go. I love your David poll things! :)

I even have maximum of fashionable and none i individually dislike so that's problematic to place them so as! maximum fashionable on suitable, greater or less so as Your Eyes do not Lie My arms 0 Gravity weigh down obstacles working To Be With You enable Me bypass waiting for the day previous Falling shop The Day slightly Too not Over You Works For Me somebody accessible desperate touch My Hand shall we communicate approximately Love do not enable bypass Angels you are able to

I love Somebody Out There! I love the meaning

PEACE.LOVE.ARCHULETA <3

Let Me Go

I love both, haha, sound like a broken record, but Let me Go is catchy and upbeat

somebody out there... never heard let me go (and srry i havent.. im a huge obsessed archie fan! im gonna go listen to it soon) =]

PEACE.LOVE.ARCHULETA. <3

today is david archuleta day! =]

i love both but i think i like somebody out there better
Still have questions? Get your answers by asking now.