Which David Archuleta song do you like better: Works For Me or Waiting For Yesterday?
This is a question for all of David Archuleta's fans. If you hate him, his music, think he's gay, or all of those then don't answer the question because I really don't give a damn. If you haven't heard these songs (which if your an Archuleta fan you should have) then here are the links:
Waiting For Yesterday:
http://www.youtube.com/watch?v=outMituSxi0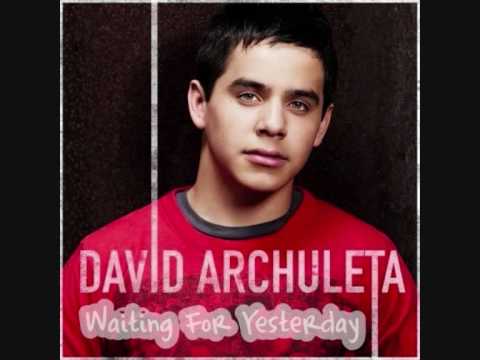 Works For Me:
http://www.youtube.com/watch?v=SPDVbJTn3UE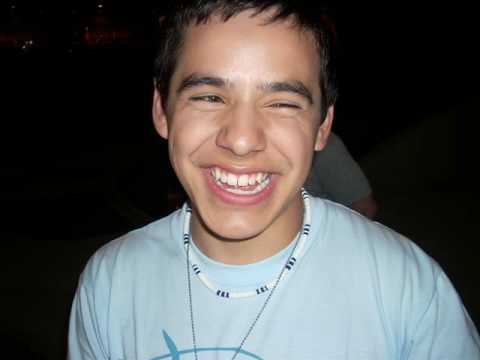 BTW, I will be doing this with all of Archie's songs to see which one his fans like best.
Thanks!
Update:
Judith- Okay I am asking a simple question to his FANS. I sais that in the question. I said if you don't like him then don't answer. Your are definitely no fan of him so don't f-ing answer my questions about him.
I love Waiting For Yesterday! Its an upbeat song and it has really good lyrics. I like it when he says "Oh oh, with nothing to say!" haha.

ArCh AnGeL 4 LiFe!!!

Waiting For Yesterday

http://www.youtube.com/watch?v=outMituSxi0

Seth ➤➤➤➤

David has a great voice, so the haters should just back off! I love David's voice!

These songs are great!!! <3 I absolutely love love love Waiting For Yesterday tho! It has sucha great beat and sucha great lyric! <3 One of my favs!!!

Works for Me is great, but def Waiting For Yesterday <3

David Archuleta is my American Idol still :D

How do you think about the answers? You can sign in to vote the answer.

WAITING FOR YESTERDAY!!!!!

i love works for me too and all his songs but waiting for yesterday is more catchy and i juust love his voice in this one!!!!!

i love all his songs!!!

but this one is just more catchy and upbeat

:D

love,

david archuleta fan who's OOWD....

(overly obessive with david)

:DDD

PEACE.LOVE.ARCHULETA <3

please please take a look at my video, rate subscribe and comment...

and add me as a friend??? its my acct and i made the vid...

thanks!!!

http://www.youtube.com/watch?v=zZvvDQHX2-Q

peace!!!

~David Archuleta Fan/Crazy Lover!!!~

I think Waiting for Yesterday.

works for me

but i love all david archuleta's songs

:)

neither- his voice sounds nasil to me. like he has an abstructed sinus or something. no offense intended, but there is a sinus problem there.

works for me! =]

PEACE.LOVE.ARCHULETA. <3

Source(s): my favorite part of the song is: "there were days when my voice would make no sound for me, oh me
Still have questions? Get your answers by asking now.