RHH: The Firm reunion?
Nas, AZ, Cormega, Foxy Brown and Nature.
Do you think it will ever happen?
Would you like to see a reunion?
State reasons.
http://www.youtube.com/watch?v=HM9zpTTZirk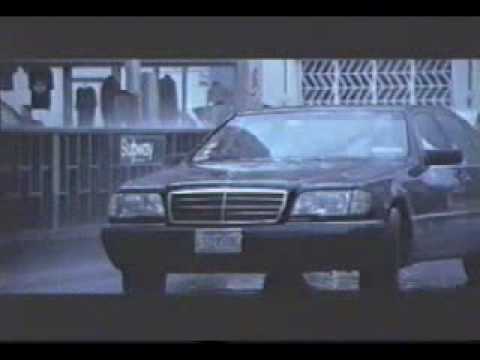 (AZ, Nas and Nature).
I would love to see the original firm with Cormega back together:

http://www.youtube.com/watch?v=pqEPJzDeLik

Ever since Nas had beef with Nature, and Nature had beef with Cormega, and Cormega had beef with Nas, I don't see it happening. They've all supposedly resolved their differences, but I haven't heard them collaborate with each other. But then again, all 5 of them are still active, and crazier things have happened. If Jay Z and Nas could do a track together, and KRS and Marley Marl could drop an album together, you never know. I doubt they would have the buzz they had before their first album dropped, but I would love to see it happen. And if they did drop an album today, it would probably be better than their first one.

I thought that Firm album was average at best only having 2 or 3 good tracks. I traded it in which I have barely ever done with any Hip Hop I've bought even the cover was on some Master P type ish.

I don't think it'll happen, but I wouldn't mind. All the hate they had gotten was unwarranted as far as I'm concerned.

AZ was on point, Nas was sounding more like It Was Written than Illmatic, Nature was sick for someone who was relatively unknown, and you had to take Foxy for what she was.

Though I would love to see/hear it happen I doubt it ever will! The firm was a very good album! But they are just different people now, all of them!

How do you think about the answers? You can sign in to vote the answer.

I don't think it will happen, although I would love to see it. Seeing AZ and Nas spit together again would be awesome.

You adult adult males did a large activity mayne. i'm not feeling stable approximately my "Coming sparkling" beat doe:(. Idk. :D ok thank you. @CJ, it relatively is referred to as sampling. manufacturers do it each and all the time. as properly I messed around with the pattern. I used the unique loop purely for the beginning up then I flipped it around. this is different from I made human beings pay for the song in any case it replaced into loose. @CJ, I only f*cking suggested I play around with the loop. I purely used the unique interior the beginning up by way of fact the pattern I messed around with did not in advantageous condition properly. I extra my very own lead that pattern that wasn't snatched yet chopped up replaced into often for the history vibe in any case. i did not grasp it. I spent 2 or 3 f*cking weeks on "holiday to This" Beat. every day. i did not additionally be attentive to Dr. Dre or Diddy supposedly did that. What I did replaced into sampling. each damn producer i've got ever listened to sampled and that i sampled the way they sampled it. Please OH Please call a "genuine" producer in Hip-Hop who would not pattern like that!
Still have questions? Get your answers by asking now.