If Texas secedes, will Obama treat the other 59 states differently?
Since Obama said that he's been to "57 States so far... 1 left to go... left to go... AND Alaska and Hawaii I was not allowed to go to."
That means there are 60 states (57+1+AL+HI)
If Texas secedes, will Obama treat the remaining 59 differently so they don't succeed... I mean... secede.... too?
http://www.youtube.com/watch?v=EpGH02DtIws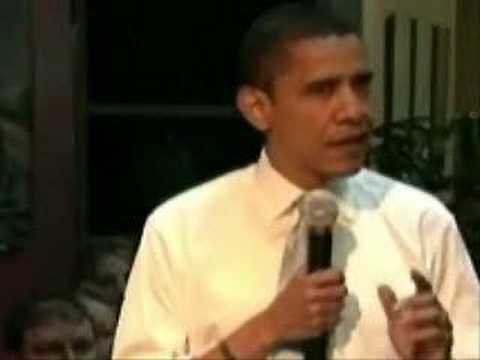 I would like to invite Texas to become a part of the United Kingdom of Great britain!

It is cool here, but we really need more big hats and country music in our lives.

Bring guns too, we need em bad!!

And some decent chilli!

And you could sure be of help taking back our country from the PC usurpers.

God bless Texas, Climb aboard our little island, and lets rule this thing!!

Login to reply the answers

I've been saying for a LONG time that we need to secede. With this election result, a few more people believe me now. The rest of the South can join us if they want, that's their choice. Here in Texas, we have our own power grid, our own culture etc. For all practical purposes, we are already a nation. Sam Houston himself said, "Texas will once again lift its head and stand among the nations". It's about time we did this. If any state has the cajones to do it, we do. We just need to support. Obama's re-election may have been the match that lit that fire. Let's hope and pray.

Login to reply the answers

yer using that fuzzy math, my brain hurts, I don't understand. Well at least Obama doesn't either.

In all seriousness...

He will learn one way or another that we are a nation of 50, 59, 57, or hell even 60 (_____ insert # here or just make up your own # of states, hell Obama doesn't know why should I?) sovereign states...

I'm so glad our new illegal alien in chief is Harvard educated! aren't you?

The bigger question is, if Texas secedes, will he even notice or be able to figure out the subtraction? i doubt it. Bush may get the last laugh afterall!

Source(s): I LIKE NICK F!!!!

Login to reply the answers

If Texas were to Secede,Obama would do exactly what Lincoln did when other States Seceded from the US in his time.In other words Obama would murder Texas Citizens until Texas surrendered.

AD

Login to reply the answers

How do you think about the answers? You can sign in to vote the answer.

if texas does secedes i will miss the people that i know from other states.

Login to reply the answers

I doubt it. He only loves himself. He could care less about America.

Login to reply the answers

No, he will just say that Texas is "racist" and "redneck." Any one who does not drool over The Messiah, and worship at his feet is the mortal enemy of the Libs, and this is how kind and understanding they are. They are infatuated with "diversity".....UNLESS it is diversity of thought. That they will not tolerate.

Login to reply the answers

He'll try to appease them with big empty promises.

Login to reply the answers

Give Texas back to Mexico. That is where it belongs.

Login to reply the answers

TOO BAD WE DONT HAVE BUSH BACK, HE ASKED THOUGHT PROVOKING QUESTIONS LIKE "WHY DONT THE FRENCH HAVE A WORD FOR ENTREPENEUR?"

Login to reply the answers
Still have questions? Get your answers by asking now.