Any love for this Canadian band who NEVER gets any mention on here?
As a matter of fact I posted a question about these guys about a year ago and Karl was the only one who answered, and that was to make fun of me for him being the only one to answer =D
Anyway, I'm not gonna mention the band, you will have to click on the link to see who I'm talking about =P
Video 1
http://www.youtube.com/watch?v=glLPSY84Dxk
&feature=PlayList&p=9DD47BA2C3082CAD&index=34
Video 2
http://www.youtube.com/watch?v=v01IJoLO4A0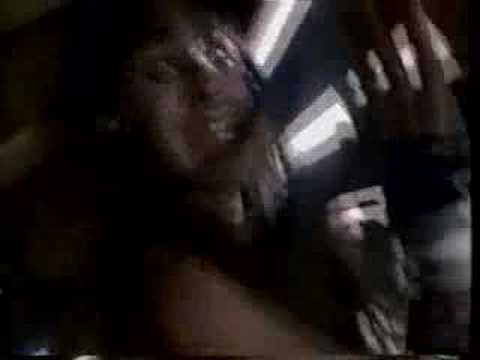 &feature=PlayList&p=9DD47BA2C3082CAD&playnext=1&playnext_from=PL&index=33
Video 3
http://www.youtube.com/watch?v=h71_Cab1sCo
&feature=PlayList&p=9DD47BA2C3082CAD&index=36
A momento =D
http://farm4.static.flickr.com/3532/3467004933_721...
And yes, I did roadie for these guys as well. Great guys
Update:
No Rock and Roll Dr....the OTHER Canadian band lol
Update 2:
Hey Hugh- wasnt me. I give everyone thumbs up for taking the time to answer my question
Pat Travers Band (my favorite Canadian band)

Ha! I remember that video where the singer was in a cardboard box rolling down a hill. Spinning on his head. They were pretty crazy/

Good point about bragging, I guess some people do brag. But I know for a lot (or at least me) only talk about it out of appreciation, because living in the states without seems scary. Secondly there are a large part of Canadians that don't care about the monarchy, actually Quebecois have a rather strong dislike of the monarchy. Just a figure head on our coins. Also Justin Bieber is one of Canada's WORST exports, we are not proud of him at all. Don't let him represent us all. Ke$ha is not Canadian.... Canada did not rip off the The Apprentice etc. Please do not fuse the USA and Canada as one country we are different. Rich history yes, but not ALL amazing. Remember when they colonized 3/4 of the planet, took over places and treated the locals like 2nd class citizens? The British do copy the USA, looks at Starbucks etc... In today's day and age everyone copies off of everyone else.

Out of respect I listened to all three track's. I never heard of them before but there are a few similarities. The lead guitarist look's like Kip Winger and the lead singer sound's like Stephen Pearcy.

http://www.youtube.com/watch?v=vuWD7VrHquU

Thank's for sharing.

New favorite hair metal band.

Always been a fan of the whole last name band thing. One of the bases I was at, the squad I was on was a small tight knit group of guys and we all had nicknames so then we then we had our squad name as our last last name. I was Conti Diablo and we had Lazy Diablo and Crazy Diablo and Boozer Diablo. It was fun while it lasted. We didn't get as carried away with it as this post is making it seem.

How do you think about the answers? You can sign in to vote the answer.

Rush is the best Canadian rock band ever. And still my hands down favorite band ever 25 years later.

Be proud Canada!

Check out the amazing "Rush in Rio" video to see for yourself.

Well, first of all that is one of the greatest band names I have ever heard! XD

Now my opinion on the music haha...

I've actually come to realize that I like the lesser known hair metal bands a lot more than I like the ones that every knows and this band is no acceptation. The guitarist was really good and I really liked the lead singer too. I could definitely see myself listening to this band more which is impressive cause hair metal is a genre I'm still trying to get into. Thanks!

They sound similar to Ratt, I guess it's the 'LA Hair Metal sound' I liked "Hard Luck Town" and "Dirty Weapons" the other song annoyed me and the video was too weird.

They were cool, but I don't really remember them, I guess marijuana kills a lot of brain cells, I don't remember much from my "high" school days.

They're awesome, u know another really good canadian band? Billy talent. They're friggin awesome

Not them ones. I don't indulge in the high pitch hair metal genre. One of the very few genres I don't care for.

and then

They're badass. Hard Luck Town is pretty awesome. I'm not going to lie, if you would've said their name, I might have clicked elsewhere.
Still have questions? Get your answers by asking now.