Do you want to improve the economy by legalizing marijuana for medical and recreational use?
My Opinion - "Marijuana is way safer then drinking alcohol which kill people and tear families apart every second. Now...nothing of that matter will drastically change the economy, though it doesn't mean it should be shoved aside every time it comes to question. Salvia Divinorum is still legal in a lot of US States and if used alone could cause death by injury.....Does the good old Mary Jane do that? NO! .... Explanation..."
PLEASE Visit - If you represent Marijuana Legalization this site is a MUST ...
Update:
PS: the statement above is a letter that I wrote to the President. You will understand this better by visiting the Link I Posted.
Update 2:
Famously, Franklin Delano Roosevelt saved the United States banking system during the first seven days of his first term.
And what did he do on the eighth day? "I think this would be a good time for beer," he said.
Congress had already repealed Prohibition, pending ratification from the states. But the people needed a lift, and legalizing beer would create a million jobs. And lo, booze was back. Two days after the bill passed, Milwaukee brewers hired six hundred people and paid their first $10 million in taxes. Soon the auto industry was tooling up the first $12 million worth of delivery trucks, and brewers were pouring tens of millions into new plants.
"Roosevelt's move to legalize beer had the effect he intended," says Adam Cohen, author of Nothing To Fear, a thrilling new history of FDR's first hundred days. "It was, one journalist observed, 'like a stick of dynamite into a log jam.'"
Many in the marijuana world are now hoping for something similar from Barack Obama.
Update 3:
After all, the president-elect said in 2004 that the war on drugs had been "an utter failure" and that America should decriminalize pot...
http://www.youtube.com/watch?v=wQr9ezr8UeA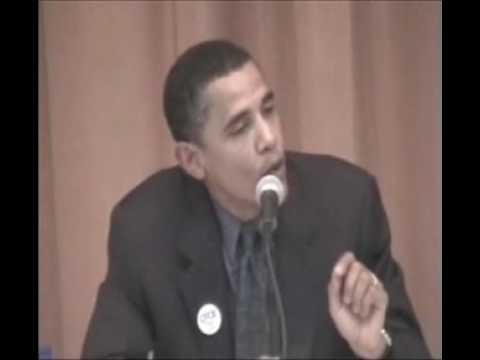 Update 4:
OK!!! It's not the point of what it does to your brain or getting a job. Alcohol is alot more dangerous then marijuana. Alcoholics have mush for brains and hep c for livers...your point is?
Update 5:
OMG...I ask a question and get TONS of people that have no point and have no clue what they are talking about.......get educated PLEASE! Go to the sites! Read! Know about are snake of a president.
Update 6:
PS: When a drug test is administered there is a level of potency in your system. If a pothead applies for a job it will show up 90-100%. If a recreational user takes the test and smoked a week ago it will be a lot less. Employers can change along with the government. I smoke every once in a while. It would have the same rules as alcohol. If you are intoxicated in a work place and have an accident, most likely you will be sent to the hospital for an immediate test and be fired.
Update 7:
SALVIA KILLS BRAIN CELLS YOU ******* TARD, HOW DO YOU THINK IT ***** YOU UP? IM NOT SAYING BAN IT BUT I AM SAYING THAT ON POT YOUR NOT GOING TO WALK OUT A WINDOW. AND POT YOU DONT NEED SUPERVISION OF COURSE, IT DOEST MAKE YOU RETARTED FOR 5 MINS LIKE SALVIA DOES AND YOU HAVE A GRASP ON REALITY. TRUST ME B4 U POST STUPID ANSWERS, I DO RESEARCH TOO! .... ALCOHOL KILLS BRAIN CELLS, CIGGS KILL CELLS, OXYGEN KILL CELLS, THE FACT THAT MARIJUANA KILLS BRAIN CELLS IS A MISCONCEPTION....YOU DONT GET HIGH BECAUSE IT KILLS CELLS, LOL ...... JESUS WITH THE UNEDUCATED CROWED HERE.....
The idea of legalizing it to improve the economy is nothing but a fantasy.

I am dearly sorry that you must face the people who are still bend on the "old ways"

Do I want to legalize marijuana? Someday, the country is not ready for it yet. There is not enough education (unbiased, education) about marijuana.

Will it help our economy? Yes, sort of. Less non-violent criminals in prison, disabling the smuggling of MJ from Mexico. However, President Obama can take much larger steps to help the economy, like less bells and whistles for officials, and getting rid of the riffraff, and that is exactly what he will do. Legalizing the million dollar cash crop is just pocket change to the TRILLIONS of dollars we are in-debt.

There are other benefits to legalization of marijuana, the hemp industry would boom. Hemp can be used to make cleaner alternative fuels, there are chemicals in the marijuana plant that can help re-build the ozone layer. However, the cotton industry couldn't have that could they? Hemp would drasticly cut into the cotton industry because hemp is overall better than cotton.

Once upon a time in the United States, farmers were REQUIRED to grow Marijuana, for hemp.

Racism played a key role in making marijuana illegal. Often using scare tatics like "reefer-crazy mexicans will attack" or saying things "Marijuana makes the black man feel like he is an equal to the white man." etc.

What do I want President Obama to do?

Decriminalize the use of marijuana. Re-schedule the drug, and then we'll work on legalization later.

Source(s): Great websites to start reading. www.norml.org www.mpp.org

The problem with legalizing marijuana, is that if you are doing it at work or while driving, there is really no test for that. They can test you to see if you do it, but not if you just did, does that make sense? Now, I will also say this. If they did develop a test that was something like the breathilizer to detect recent use, or under the influence, I say go ahead and legalize it. I personally dont smoke, but I know people from 14 to 80 that do.

It's still gonna hurt the economy, you have to pass a drug test to get a job, and if they do away with that, who would want a sky high cat driving a fork lift around them

How do you think about the answers? You can sign in to vote the answer.

No; potheads have mush for brains.
Still have questions? Get your answers by asking now.