Who is singing this version of Shawn Michaels Theme Song?
http://www.youtube.com/watch?v=Xmux_gSZalU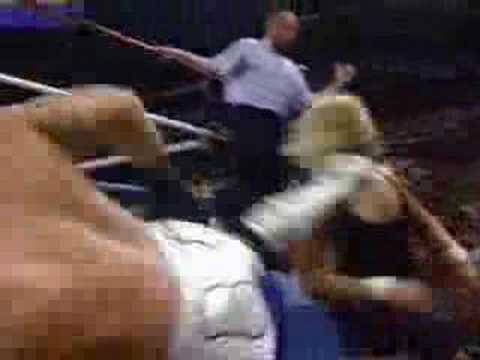 &feature=channel_page
You can check out this Shawn Michaels fansite for more info on that.

Sorry, I don't know. But it's kinda scary :S

As far as I knew there were only three versions:

The first was by Sherri Martel

The second was Shawn and Sherri

The third was Shawn alone.

It could be Jimmy Hart? It doesn't sound much like him, but he wrote it, so you never know.

EDIT: I assume it was James Johnston and it sounds like him too ( that guy who creates the entrance themes). This was apart of the WWE Music Volume 2 CD that was released in 1996 or 1997.

How do you think about the answers? You can sign in to vote the answer.

I'm pretty sure it's Michaels himself.

seriously it sounds like Vince mcmahon did this one.
Still have questions? Get your answers by asking now.