Would you like to go into a sensory deprivation tank?
http://en.wikipedia.org/wiki/Isolation_tank
With a complete lack of any sensory stimulus, you soon begin to naturally hallucinate. Your brain is so used to constant calculations - such as in the extraordinary complex mathematics involved in spacial awareness that we are not aware of - that in the absence of any dimensions, sights and sounds it creates its own hallucinatory stimulus to keep ticking over.
I asked this in R&S because some people come out with a new understanding of life, and their material bodies.
Here is a guy talking about his (trippy) experience:
http://www.youtube.com/watch?v=YEjTXX2rHgA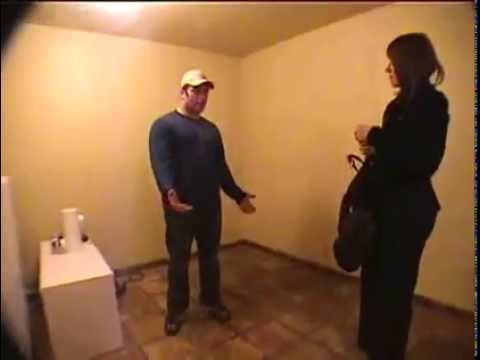 &feature=channel_page
I don't think it would be true sensory deprivation. You would still be aware you are in water, be slightly claustrophobic, and bored.

Login to reply the answers

I've had experiences like that with simple meditation while lying on my couch.. I would imagine that it would be easier to do in a isolation tank, but I don't think I would have anything more to experience. I even had the turning flower like thing he was describing.

Perhaps tonight, I will take a bath with the lights turned off and see if I get anything other than the usual.

Login to reply the answers

Yes. The brain actually begins to create stimulus IE hallucinations sometimes visual, auditory, and tactile.

Login to reply the answers

I think I would give it a go, if only to get a little peace and quiet, I could meditate in there, and the only reason I would come out is for another chocolate biscuit...lol...Yep I would have a go.

Login to reply the answers

How do you think about the answers? You can sign in to vote the answer.

How about a keg of Samuel Adams Boston Lager?

Login to reply the answers

Homer and Lisa Simpson did that!

Ralph Wiggum thought it was a whale egg.

I'd be up for it. It has to be better than anyhting on television these days. Do you have one handy?

Login to reply the answers

Love too!!!!!!

I know someone who was experimenting with this at a University in LA in the 60's with people on LSD lol

Login to reply the answers

Either that or you come out neurotic and delusional. It isn't a positive experience for everyone who tries it.

Login to reply the answers

Been there, done that. It was called Freshman Calculus back then.

Login to reply the answers

I`s like to give it a try.

Login to reply the answers
Still have questions? Get your answers by asking now.