Battle of the schools! Which 'Disturbia' performance was better?
Me & my best friend are having a disagreement of which of our schools did better. Help us out?
SSFHS (My school) :
http://www.youtube.com/watch?v=uSr2jFrNf10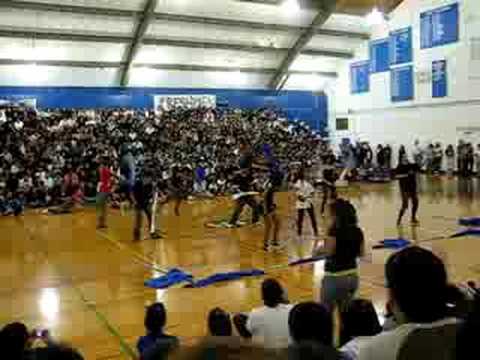 ECHS (Her School) :
http://www.youtube.com/watch?v=W7Opp2L8RY4
Update:
Watch the whole thing please :3
they were both great. however, ECHS kept to the beat more, BUT their performance seemed too much like rihanna's VMA performance, with the makeup and the skeleton like clothes. on the other hand, SSFHS was slightly off beat BUT was more unique and did not seem to resemble the actual VMA performance. so personally, they're both great.

they are both amazing!!

I think SSFHS was reallyyy good but i liked how like on beat everyone was together at ECHS.

i think no ones was better they were both amazing!
Still have questions? Get your answers by asking now.