What song do you listen to for complete musical bliss?
You know, I'm talking about a song that when you hear it, you get goosebumps and just feel complacent and at ease and your entire state of mind changes for the entire duration of the song to nothing but strong positive feelings. Do you have one of those songs?
Listening to this version of Comfortably Numb is just so perfect..
http://www.youtube.com/watch?v=JWnapx502uQ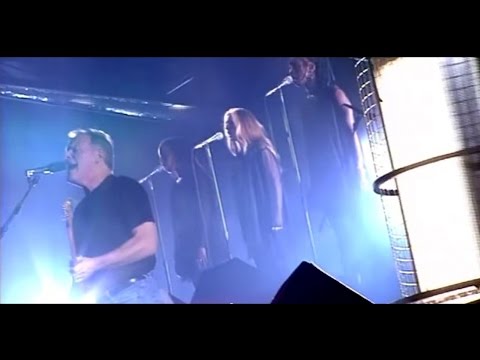 I can't choose just one, and honestly it will be hard to choose one because "In Flames" has alot of songs like this, after listening to it, you just feel like if you die now, it'd be a perfect death!!

stuff by In flames: Black and White, Cloud connected, Come Clarity, Minus, Crawl through knives, Evil in a closet, My Sweet Shadow.

Moonspell: Capricorn at her feet, Magdalene, Scorpion flower, Vampiria, How we became fire!!

Dark Tranquillity: Terminus, Am I 1?, The lesser Faith, Empty me!

If I've to choose from all that I listed above, I'd choose, Scorpion flower!

Man that's unfair, I left out other stuff XD

Piano Sonata 14 in C Sharp Minor- Beethoven

That's a good version

Me? Enya - Hands Down. Only Time

http://www.youtube.com/watch?v=9VAnQ6PJpzs

Joke, that is a good song tho seriously.

I like to kick it to Floyd - Dark Side Of The Moon

How do you think about the answers? You can sign in to vote the answer.

Passive, Gravity - A Perfect Circle

Pet- Perfect Circle

The Unforgiven I, II, III- Metallica

Seriously, Every Little Thing She Does Is Magic - The Police (yeah, a love song.)

I know this is lame but if you continue reading on, you'll be astonished by my lameness. This girl I like, I remember her always.

Child in Time by Deep Purple

I agree with Comfortably Numb and would add this song:

http://www.youtube.com/watch?v=sWiJWLiSKro

&feature=related

"Stars (Tauriva Mix)" Jiva

"Found Love (Shrine DJ Vocal Mix)" Blaze
Still have questions? Get your answers by asking now.