Was Obama born at Coast General Hospital in Mombasa, Kenya?
I had not heard this story before.
I was searching up information on Google today about a hospital I volunteered at back in 2006 (Coast General in Mombasa, Kenya)... and this is what I found:
Reports quote information that certified copies of a Kenyan Birth Certificate (BC) for Obama were sent from Kenya, and have been received by three separate individuals.
And that these documents are certified, with an embossed seal, and display the name of the hospital where Obama was born, as well as witness signatures.
(just do a search - "Obama born in Mombasa")
Here is a video I found on the subject:
http://www.youtube.com/watch?v=gA6_k3NtXZs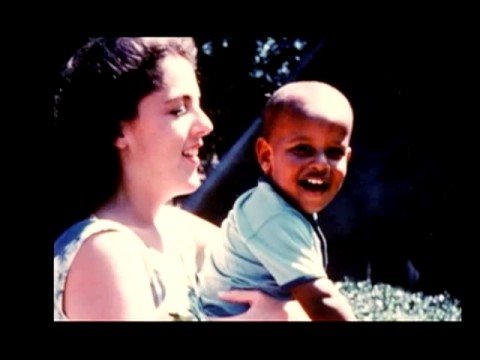 Update:
If Obama was born in the US, then fine - he is a naturalized citizen.
The only way for him to be born outside the US and be a citizen would be if both his parents were citizens.
Obama's father was Kenyan - if Obama was born outside the US, he is not qualified to be President.
All the signs seem to point to his birthplace in Kenya. Some of his Kenyan relatives actually say that he was indeed born in Kenya. And did you know that he traveled to Pakistan in 1981, at a time when US citizens where barred from traveling to that country? He must've had dual citizenship with Indonesia...which would make him ineligible to run for President.

Login to reply the answers

Don't you hate when you get an answer (homeowner w/2 kids) who berates you for not knowing what your'e talking about, but they are the ignorant one? She says even if Obama was born in Kenya since his parents were citizens he is. His DAD was a Kenyan citizen so this is not true. Good post Justin- the guy in the post is Berg who is the one who filed the lawsuit. There is a new one filed in Hawaii now- Obama is rushing to Hawaii all the sudden to see his sick grandmother. She has been home from the hospital for a week. Lawsuit filed after she got home- NOW he's running to visit? Things that make you go hmmmmmm?

Login to reply the answers

This is obviously a lie. Why would something come up 3 weeks before the election, why not 3 years before when he was a senator. Listen here is the truth When you run for public office, and you are elected, they put you through several national clearance checks. These are the same checks that you go through when you apply for top secret clearance, like if you apply for and are accepted for a job with the CIA or FBI. I have personal knowledge of this. These checks are very thorough and they contact and interview many members of your family, extended family, close friends, and old employers. In many cases, they perform lie detector tests and background checks. I know this for a fact, because I have done them. If Obama was not a natural citizen, they would have caught it years ago. Obama is legit, if he were not, he would never have even been considered for state senate of Illinois. These people who perform these checks are the best in the business and the best in the world. They are serious and professional, they would not make a mistake like what you suggest. This is why McCain never raises the question of Obama's nationality, because he knows the process. These are the real facts of the matter, not some fictitious lawsuit in some foreign country

Login to reply the answers

Obama being able to run as President is absurd. Everything points to the fact that he was born in Kenya, therefore hes not a true American. McCain was born in Panama, but in a military hospital on a military base. Military bases, regardless of the coutry, are considered U.S. soil.

Login to reply the answers

How do you think about the answers? You can sign in to vote the answer.

Ugh...this same old argument again? Listen...once and for all. A child born to a US citizen is a US citizen regardless of the place of his/her birth. Obama's mother was a citizen so even if he was born in Kenya, he is also a US citizen. Its embarassing to see so much ignorance from fellow McCain supporters. Look, I don't want Obama to be president, either, but come up with VALID real reasons - not wishful thinking.

Login to reply the answers

I WISH THIS CASE WOULD BE SETTLED ALREADY SO WE WOULD KNOW THE TRUTH. I'VE SEEN THIS VIDEO BEFORE & I DON'T LIKE THE IDEA OF SOMEONE NOT BEING AN AMERICAN CITIZEN SHOVED DOWN OUR THROATS BY THE MAINSTREAM MEDIA & THE DNC.

Login to reply the answers

OH please see that fox news gets this !

This is wonderful !

Of course if he does get elected - he will eventually be impeached. What a shame ; 1st Afro American Pres - impeached due to his ties to the bad Chicago "Money Man"

Login to reply the answers

Yes he was. His so called Hawaii birth certificate is a fraud, it's his Sisters.

Login to reply the answers

Login to reply the answers

So you want me to ignore the fact Obama has a Hawaii birth certificate, image that a 17 yr old white women from Hawaii will go to Kenya to have a baby. And that a 40 year old Kenya man with a degree from Harvard would also be back in a Kenya with a America girl who is underage and still legally bond to her parents, in the early 60's, where commercial air travel isn't what it is today?

Login to reply the answers
Still have questions? Get your answers by asking now.