Please tell me how amazing this song is?
Please watch the hole thing. http://www.youtube.com/watch?v=Al2DO2h6RpI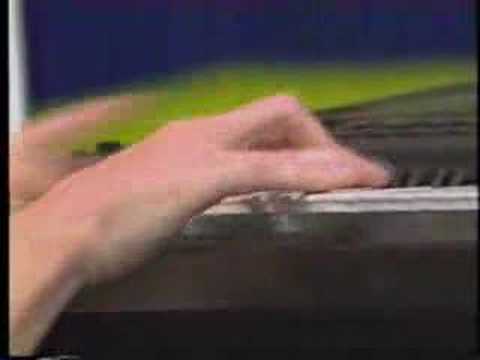 &fmt=18
Thank you for the delightful treat! I love Pat Metheny and Lyle Mays (keyboards-synthesizer), but that was my first viewing of this performance of "Third Wind." It looks like Pat was playing a Roland GR300 Guitar Synthesizer. He is probably the most successful guitar synthesizer artist.

This is also a good example of Metheny's Brazilian influence, particularly Afro-Brazilian bossa nova of northeastern Brazil. Two of the members of this band, Armando Marcal (vocals, percussion) and Pedro Aznar (voice, vibes, timbales, percussion) are Brazilian. The other participants were Steve Rodby (bass, electric bass) and Paul Wertico (drums).

This was recorded somewhere in the United States (it looks like the West Coast) in 1992, but I could not determine the exact location. The CD for this entire live performance, which is a bootleg titled "In Concert" (Jazz Door (G) JD 1231), can be bought at http://www.tanieplyty.pl/product_info.php?products...

My favorite Metheny YouTube videos are from his 1985 album, The Falcon and the Snowman (Soundtrack)

( http://www.amazon.com/Falcon-Snowman-Original-Pict... ), which include "Daulton Lee"

( http://hk.youtube.com/watch?v=5qjueGzD2lM ),

the hit with David Bowie on vocals, "This is Not America"

( http://hk.youtube.com/watch?v=zP_fsm3cRB0 ),

and its unforgettable instrumental version, known as "Chris"
Still have questions? Get your answers by asking now.