Sara Palin: New Hampshire in Northwestern United States?
Apparently, Sara Palin thinks New Hampshire is located in the Northwestern United States. Did Sara also fail her elementary geography class?
CHECK THIS VIDEO OUT OF PALIN CLAIMING NEW HAMPSHIRE, LIKE ALASKA, IS A NORTHWESTERN STATE.
http://www.youtube.com/watch?v=x1hN6DFQyDs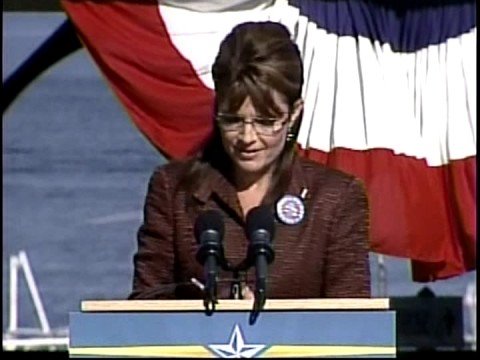 And Biden thinks a man in a wheelchair can stand, he thinks that FDR was the president in 1929 and went on tv when the stock market crashed and he thinks that "jobs" is a 3 letter word. ***

I can understand if you are traveling the way she and the others are traveling, it can be llike forgetting what day it is. But that was a show of her not knowing her US geography.

Please don't use Palin's name in the same sentence with Northwestern. They wouldn't let her near the place.

Obama 2008

Oh, they all slip up and mispeak when they are on the campaign trail, tired, and are making speech after speech. It was Obama who referred to 57 states, remember.

How do you think about the answers? You can sign in to vote the answer.

Why bother? For me, these videos lose all comedic value knowing that this moron is up for VP

Yea, I saw that yesterday.

Nowhere near as bad as Obama thinking there are 59 states and saying he visited 57 of them! hahahahaha!
Still have questions? Get your answers by asking now.