would you say this was Nascar video games at it's best?
check out the link i found and you tell me what you think.
http://www.youtube.com/watch?v=m-6LXN4T2j0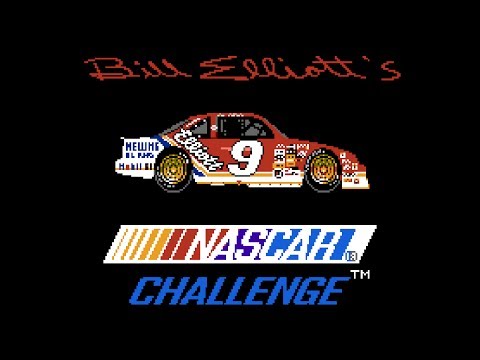 Update:
note: i'm joking when asking this question. look at the video game graphics compared to what they're like now.
I loved Bill Elliott's Nascar Challenge!!!! For it's time it was futuristic!!! The only thing I wish EA would do like BENC did was make the caution laps realistic. In BENC you actually had to agonizely follow the pace car for two complete laps but it was accurate. benc also picked cars at random to blow engines, flat tire, crash in front of you...so for the most part it was unpredictable. EA games way too predictable for my taste. The last one I bought was 08....won the first race I entered went on to win the championship....boring...give me some challenge....a NASCAR CHALLENGE! Just an opinion of course.

Man, now I'm missing my NES. Just watching the player navigate the menu screen brought all the hours of childhood back. Awesome. The only thing I wonder is how many times did the player have to take the cartridge out and blow it out before the game would play. If that don't work you gotta turn it on and jiggle it a bit.

Source(s): Recoverd NES addict.

Got to love them Graphics!! That game is ten times better than the ones we have now. haha.

Pretty impressive, especially considering that's for NES.

How do you think about the answers? You can sign in to vote the answer.

In before somebody says "Better than what EA makes."

Source(s): You know someone will.

I still have that game..Never could get it at 212 MPH.
Still have questions? Get your answers by asking now.