Britney spears fans!!(haters can read if you wish)?
How can u guys not love Britney!!??? SHe's such a nice person, she's a very beautiful woman, she has beautiful voice and I saw her pictures!!! They weren't even as bad as paris's.Paris makes fun of others like Lindsay Lohan and she doesn't even have talent.Britney has been through soooo much!!!!! She was heart broken so much after Justin Timberlake broke up with her because she kissed Madoonna.http://www.youtube.com/watch?v=rIxGnlQ0IVY
.Did you know that Madonna said "this is a way of passing sth from one pop star to another".It was all Madonna's idea and Britney said she didn't wanna talk about it.All she wants is the paparazzi to leave her ALONE!! They're so annoying.They spoiled EVERY celebrity!!! Do you have any idea how annoying they can be? http://www.youtube.com/watch?v=EHPwfu-TEZ0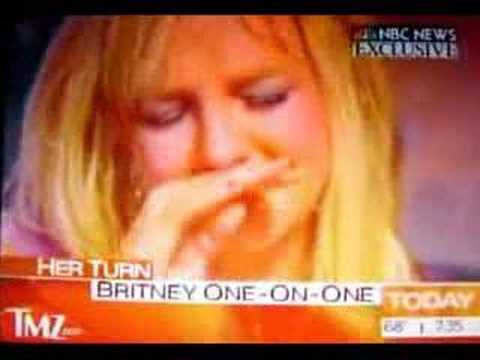 &feature=related. PLSSSSSS LEAVE HER ALONE!!! She hasn't done stage shows for so many years and all you people care about is money for your freaking videos.Why r paparazzis so mean?! PLS TELL ME!!
yeah i totally support her im listening to outrageuose and im like OMG she should totally performe this song for VMA's cuz part of the lyrics is like

"all my girls still feeling me,b girl aint lost the beat, jumped over drama and i land on my feet, gotta go keep going no stoppin me" 0:34-0:43

then theres another part " im about to bring the heat locking down the industry" 1:22-1:27

so awsome

its different video but the same song she never made a real video

http://www.youtube.com/watch?v=ELvlA9JLqkU

I like Britney, while I do think that the papparazzi are a little in your face with celebrities you have to admit that most celebrities ask for it.

Going to the clubs and getting drunk, not wearing PANTIES!! and just acting like idiots.

I think Celine Dion said it best when she said " If I don't want to be photographed then I stay home", people know what is going to happen if they become famous so they really should stop bitchin* when their pics get put in the tabloids or stories that aren't true are printed about them.

Anyway I still like Britney and think she has come a long way from the head shaving, umbrella swinging fave we got used to.

Yes. Of course! Britney freakin Spears! It would be like a public service.

The pap only tell stories of what they see or do. So if she always out going here and there trying to just get attention, what do you expect that pap are going to do. If people you us out here did not care what she did then thoy wouldnt be following her around. She has people who can run to the store for so she don't always need to out. She likes the attentions and she seeks it. She need help along with her whole family. She lost her verginity at 13 along with drinking and smoking. She had two other bf before Justin. Now she gave up her kids for what...so she does not have to take care of them 24/7...sorry but she not someone I care for or idolize. What a sad world we live in idolizing a dead beat mother.

How do you think about the answers? You can sign in to vote the answer.

Sorry I dont know what paparazzis means but I like Britney Spears too!

Its the medias job to inform the public and make money outta celebrities...

They are arseholes and I do feel sorry for her, people are mean

I hardly thnk her break up with Justin was anything to do with her kiss with Madonna, shes a grown women, why would they break up over something so silly?x x x

I'm not a Britney fan but I won't deny that her musics got some really good beats.

britney is awesome...beautiful talented...some people couldnt handle it..some people are just really jealous ..you know????? there have always been them jealous people who have wanted her to fail right from the start...and they are loving the fact that she fell for a while..but shes getting back on top now...and i think shes going to perform for mtv music awards and be the old britney!!!!!

if i was a boy then i would most definitely break up with my girlfriend because she kissed another girl. get over yourself. shes doing better now. but afew months ago, she ws screwing up her life badly. and lindsay lohan also. but i dont hate her. she has a new life now

they have no lives and only way to make their money and also beacause people want juciy stories to hear so they just pick on random ppl which so happen to be britney
Still have questions? Get your answers by asking now.