swing vote trailer song....cant figure it out and i need it
http://www.youtube.com/watch?v=LWodSDYgfXA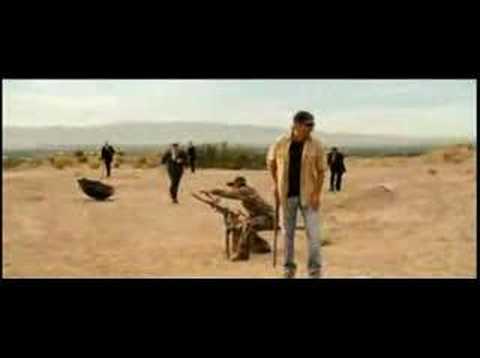 plaese help. i need it for something.
(the- BOOM BOOM BOOM BOOM, BANG BANG BANG)
The song is called "Boom Boom" and was originally recorded by John Lee Hooker, but it has been covered by a lot of bands and is in quite a number of movies, including Blues Brothers and Impostor.

Boom Boom is in the trailer, but not in the movie Swing Vote. However, there are quite a few good songs in the movie: 23 in all. Here's the complete list of songs. The videos and downloads for them are at the link below. Enjoy!

Can't You See - Marshall Tucker Band

Take The Highway - Marshall Tucker Band

Fiesta - Mariachi La Estrella

Good One Coming On - Blackberry Smoke

Don't Lock 'Em Away (Song For Molly) - Modern West

Starlight Lounge - Modern West

Hey Man What About You? - Modern West

Backyard - Modern West

Desierto De Texas - Bertin Y Lalo

Starlight Lounge - Jan Piet Den Tex

Flower - Moby

Whole Lotta People - D. O'Connell

El Toro Bravo - Xocoyotzin Herrera

All Of Us Together - Red Rhythm

Murder - David Gilmour

Pleasant Day – Dr. Caligari

Always On My Mind - Willie Nelson

Entertainment Tonight Theme Music - Michael Mark

Fredrik Sandsten - Fredrik Sandsten

Ten Years Ahead - Soundtrack of Our Lives

This Little Light Of Mine - Allan Ett and Scott Liggett

In Spite Of Me - Morphine

Carry On - Crosby Stills Nash & Young

Original music – John Debney

Login to reply the answers

which song ? there r a few in the trailer

Login to reply the answers
Still have questions? Get your answers by asking now.