WWE Kane Stoyline?
With Kane carrying the Bag around My cousins say it is the thing he used in See No evil. But i Say its his mask what is your pick?
please watch my Video
http://www.youtube.com/watch?v=2VpWug2c83s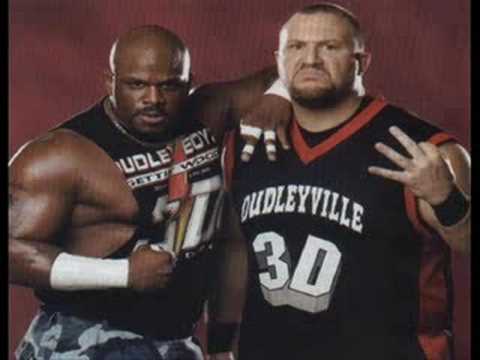 Yes, it is the mask. Storyline? Its all quite simple if you take clues and put them together. Have I been wrong before? Yes. Have I've been right before. Yes. Have I been eating a turkey sandwich while watching the X-Files? Yes. But to give you the storyline its pretty much this...in my opinion...

1. The Undertaker was banished...

2. Vince McMahon was mysteriously taken out...

3. Chaos breaks out on RAW

4. Edge cheated on Vikki

5. Kane is reeking havoc on RAW

6. The Undertaker is coming back soon

7. Kane has a brown bag that may hold his mask

8. In conclusion, I have a feeling The Brothers of Destruction are gonna bring back The Dark Ministry...

Lol, the Dana Carvey thing was actually kinda funny. I didn't see See No Evil, so I have no idea what your cousin's talking about. But I've thought it was the mask.

Kudos on theory for the guy who's calling out the Ministry of Darkness thing. If nothing else, we can say we heard it here first.

Okay, I'm not even kidding here. This is what Kane's referring to.

I originally thought that Kane was talking about Chris Benoit, but I know I was wrong. Kane was actually talking about Dana Carvey's acting career!

He wanted to know if Dana Carvey's acting career was alive or dead. (If you need to know, Dana Carvey played the main character in The Master of Disguise, possibly the worst movie ever created. Since making Master of Disguise in 2002, Carvey hasn't appeared in 1 movie or television show)

The Master of Disguise may have single handedly killed his career and Kane wants to know if it's still alive or dead.

It's all gonna lead up to Dana Carvey debuting as a new RAW Superstar: The Master of Disguise.

His gimmick will be that you'll never know who he is, because he always disguises himself as someone else on the roster. For example, Chris Jericho will win a match...only to take off a mask reveal that it was The Master of Disguise all along!

Kane and The Master of Disguise will then go on to win the World Tag Team Championships!

How do you think about the answers? You can sign in to vote the answer.

Mask, He will come back with the undertaker and thus re-creating the Real Brothers Of Destrution

Make or URN (Paul Bearer)...
Still have questions? Get your answers by asking now.