(20分 20分) 急求: 綠袖子 (Green sleeves) 鋼琴譜 ! 唔要簡易板 !
我要既係下面youtube段片內,主角彈緊果首green sleeves..
http://www.youtube.com/watch?v=2a_sh6JdLDw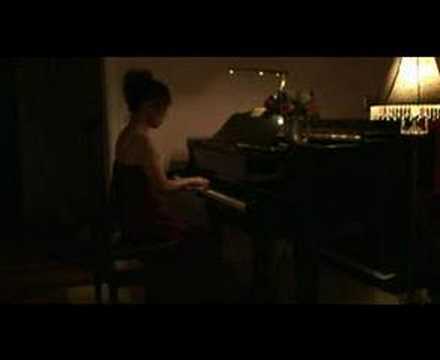 相類似既板本可以接受..但係[[絕對唔要簡易版]]
即係唔要only得melody果d, 最好就exactly呢首...極好就exactly粒粒音一樣
如果網上冇譜,有冇人知邊本琴書(書名)有呢首歌 , ***一律廿分***
The video on Youtube is probably a version written by the pianist herself, but that's a pretty simple one.

Since you 絕對唔要簡易版, I will give you a really hard one. The Italian pianist/composer Ferruccio Busoni (1866 - 1924) wrote one called Turandots Frauengemach (or Turandot's Room in English). A little 3 1/2-minute piece that starts with an introduction then the Green Sleeves - but quite difficult, be fore warned. Not many people in the world know about the piece, and even less ever played it. If you can play it, you're probably the first in Hong Kong.

You can find a score published by Dover: Busoni, the Complete Elegies and the Six Sonatinas. About US$20, should be able to find it in your nearby Parsons or Tom Lee.
Still have questions? Get your answers by asking now.