Do you consider anybody in WWE or TNA to have great mic skills?
What wrestler do you think could give a great, improvised promo/interview in WWE or TNA today?
Examples of (what I think are) great promos:
http://www.dailymotion.com/relevance/search/cane%2...
http://www.youtube.com/watch?v=zJ6nrYxAiBg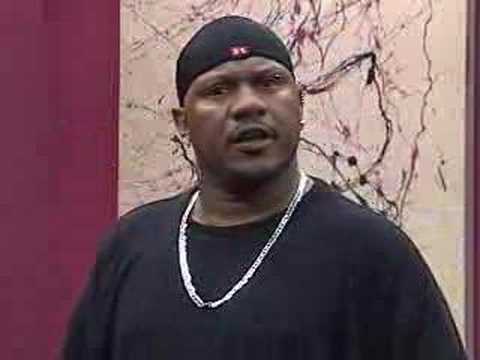 &eurl=http://blog.360.yahoo.com/blog-EZLlk8c8dZmr2.7bp4c...
BQ: What is the most recent promo/interview that you would consider to be great?
Update:
nWo 4 Life, I guess Lance Storm, Dean Malenko, Eddie Guerrero, Steve Corino, Jerry Lynn, Chris Candido, Chris Jericho, Brian Pillman, Steve Austin, and Rob Van Dam all ruined the true meaning of pro wrestling, huh.
I said it was a great promo. I didn't say he was a great wrestler.
Update 2:
I guess Hulk Hogan was a really great wrestler too, huh. I didn't know posing made you the best of all time. Not to mention, he ran WCW into the ground.
Update 3:
Have you even seen ECW? Have you seen RVD vs. Jerry Lynn? Have you seen Lance Storm vs. Chris Candido? Have you seen Dean Malenko vs. Eddie Guerrero? There was more to ECW than hardcore bloodbaths. They cared more about wrestling than WCW or WWE did.
Update 4:
Who's trying to convince themselves? The person who keeps saying the same thing over and over again or the guy who's giving multiple examples?
I guess it really helped that WCW and WWE cherry picked all of ECW's ideas and wrestlers, and it really helped when they got a TV deal that TNN wouldn't advertise for its show and stuck it between bowling and roller jam.
Update 5:
Oh, and if nWo is "4 life," where's WCW?
Update 6:
I don't remember any WCW reunion shows. I don't remember any demand for WCW retrospective DVDs. I don't remember anyone clamoring for WCW to come back as a third brand.
Update 7:
Where's WCW? How come nobody ever says "the best time I had as a wrestler was in WCW?" I hear a lot more people saying "the best time I had as a wrestler was in ECW."
I don't live in a trailer. I never have lived in a trailer. I never will live in a trailer.
I bet you think ROH has crappy wrestling too, right?
Update 8:
If ROH guys will never make it big, why are CM Punk Mr. Money in the Bank and a former ECW Champion in WWE and Samoa Joe the TNA World Champion?
Definitely Shawn Michaels is the best currently in the business when it comes to the mic. I think most of his mic work was and has been mostly his own words. He's one of those quick witted guys that could spark up an intense/funny/dramatic promo in a few secs. Shawn's always had great mic skills and charisma, and that has always shown in his promos. Chris Jericho could also put on a great promo.

BQ: It wasn't necessarily recent, but I always LOVED Michaels 2005 promo in montreal. Classic 90's heel HBK. Loved it.

I believe that there are a couple of people in WWE and TNA who can have some thought-evoking promos. They include:

Samoa Joe: His stoic, unforgiving additude gives his character the feel of someone with alot of blood on their hands. He's cut his teeth for years on the world's independants, and now he has a well-refined character in TNA.

Edge: If the term "loveable heel" wasn't an oxymoron, it would perfectly describe Edge. If you look at his current character, and compare it to his character from, say, 2001, there's been very little revision. Why? because he's got it down to a science. He's a bully who has alot of fun. That's basically it.

Christan Cage: TNA's "money" promo guy. He cuts promos that make me willing to PAY to see his matches. His work in "Christan's Coalition", his feuds with Abyss and Rhino, he's just got that charisma. I could see him doing wonders in a GM or Manigerial role on TV after he stops wrestling.

As for the best "recient" promo I've seen. Jimmy Jacob's promo from ROH's "Good Times, Great Memories" DVD from 2007. He seemed like he was on his last possible nerve, and like he'd taken too much crap to just act like everything was okay. If you're wondering where the AOTF idea came from, check out this promo.

Source(s): Just my thoughts...

You set the bar very high if you compare them to likes of Foley. The last one that could hit that mark I would say was the Rock. Some wrestlers now that are pretty good on the mic are, HHH, HBK, Edge, I would have to add Jesse James. But if you want NEWER wrestlers then i would say Santino, Carlito is good, Cena has mic skills, Matt hardy is getting better and Kennedy is very talented. None can carry an interview like Foley, but they are good.

As for most recent?????? I have liked Santino and most of his rants and raves in the past year.

Mick Foley is for sure one of the best. I only watch WWE, but I'd say that John Cena, Triple H, Shawn Michaels and MVP can all cut amazing promos.

If you look back at some of Cena's rapping promos, he came up with all that stuff himself.

Triple H and HBK are just usually really funny when they come out. Triple H tones it down when he plays the game character, but when DX reunites, I find them pretty funny. Shawn Michaels is pretty good all the time.

MVP is one of the best talkers in the WWE. If you ever watch the VIP Lounge or any of his backstage promos, he really has the ability to make you hate him, which is exactly what you want from a heel.

How do you think about the answers? You can sign in to vote the answer.

RAW: Justin Gabriel Wade Barrett The Miz Smackdown: Alberto Del Rio Tyler Reks Christian

Kurt Angle is good on the mic, probably the best in TNA along with Christian Cage. Anyone who has worked for WWE in the past and had the chance to be on the mic usually is.

Aj Styles is pretty funny, i'm glad he's a face again

The Rock was good about 10 years ago

Hulk Hogan is crap, remember when he said Vince McMahon was "a gay like you....a guy like you?"

Haha, classic brother!

Chris Jericho

HHH

Undertaker

HBK

Source(s): I believe these Four Men Can do Great Promos

Mr. Kennedy

Jericho

and heck even Brother Ray are brill at promos

Edge, MVP and John Morrison are my current favorites at promos.

Mr Kennedy

Shawn Michaels

HHH

MVP

Aj Styles
Still have questions? Get your answers by asking now.