What do creationists tell their children when they watch shows like "Walking with Dinosaurs"?
Do they even allow them to watch those documentaries?
Do they claim that 90% of the scientific community are liars?
Do the children think their parents are just choosing to be ignorant?
http://www.youtube.com/watch?v=Srwxm6DbRFQ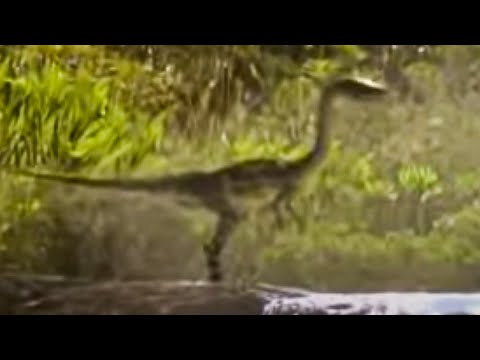 My mother never explained that. She just let me watched and didn't really said much in that regards. I think she pretended I wasn't paying attention. Hahahaha, she should have done a better job indoctrinating me, LOL, now I question everything :-)

Login to reply the answers

Land Before Time was quite possibly one of the greatest series for little kids and i still love it. The only problem is i got them all on VHS and well no1 has VHSes anymore so i need to get the 100 some odd dollar box set on DVD so i can show em to my kids. But im intelligetn and im not a YEC

Login to reply the answers

Yes they may/might allow them to watch documentaries.

Yes they claim that 90% of humanity is lying when they say that evolution is a process that's still occurring today.

No unfortunately the kids buy into what the parents teach them.

FINALLY, WHAT DO CREATIONISTS SAY TO THEIR KIDS WHEN THEY WATCH "WALKING W/DINOSAURS"---STAY OUT FROM UNDER FOOT NOW!!!

Login to reply the answers

I'm guessing they don't allow them to watch anything having to do with reality since the rift between reality and Biblical dicta gets wider each day. It must drive creationists nuts or else they must have to resort to sticking fingers in both ears going "I can't heeeeaaaarrr yoooooouuuuu LA DI LA LA LA DI LA."

Login to reply the answers

How do you think about the answers? You can sign in to vote the answer.

once up on a time an atheist was walking through the Forrest and loving all that evaluation made the bright blue sky and white clouds,the green trees and the creek,the birds even the soft breeze blowing.All of a sudden this bear jumps out of the bushes and the guy runs as fast as he can stumbles on a rock he rolls over to find the bear on top of him ready to bite into his neck and he says oh my God and everything stops i mean the birds stop in midair and a light shown down from the sky and a voice says now that you are in a tight spot you believe in me the man says i would be a hypocrite if i did that but would you do me a favor and make this bear a Christian the voice says yes the man thanks him and everything goes back to normal the bear puts his paws tougher and says thank you God for this food i am about to eat i am truly grateful

Login to reply the answers

Young christians all know about dinosaurs, just remember the story of jesus riding a triceratops into Jerusalem. They have a cool dinosaur display at the creation museum as well.

Login to reply the answers

Do they allow there children to watch such work of the Devil.

The BBC means Bashing the Beliefs of Christians!!!!

Everyone one know that they are left wing Satanists!!!

;-))

Source(s): John (Marian) Wayne was the greatest hero of WW2, not!

Login to reply the answers

No, if you teach them the truth then they can see the lies much better and not lead into ignorants like the rest of the World. did I get 10 points for that, reliable source? Even children can see through lies when taught the truth. but it is heard to teach truth when all there life have been told a lie like Darwin's evolution.

Login to reply the answers

I think this every time I watch a documentary and the narrator says something about creatures evolving over millions of years. I always picture Christians sticking their fingers in their ears and going, "La, la, la....Jesus loves me! Jesus loves me! I'm going to heaven when I die and these arrogant scientists will burn in hell!"

Login to reply the answers

You'll notice that not very much wildlife is ever mentioned in the bible. The people are the main focus, not the beasties.

Login to reply the answers
Still have questions? Get your answers by asking now.