Do teenagers scare the living sh*t out of you?
That song is funny!
I've started watching MCR videos on youtube.. they're okay I guess... they're growing on me.
I LOVE the video to "Helena"
So, how was your day?
Update:
http://www.youtube.com/watch?v=k6EQAOmJrbw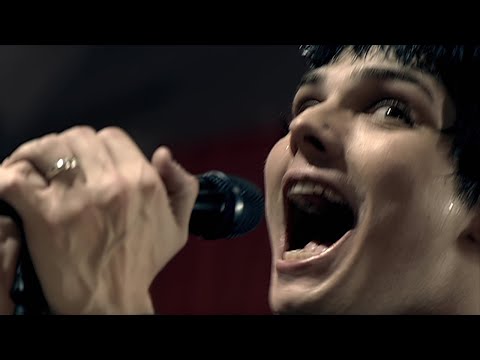 &feature=related
If you wanna watch the vid TEENAGERS...
it's such a true song!
MCR is the geatest. They're playing at Bamboozle Left this year in Irvine, Ca. It's about an hour drive in traffic from where I live but I don't think I can make it. I'm bummed out , but I'll eventually get over it.

So long and goodnight.

My day was okay. I got enrolled to Salt Lake Community College through my academic advisor. It went well, but I really have no clue what I want to major in, =/.

How was your day by the way?

Hey since you looking at MCR's videos you should watch Famous Last Words.

And no teenagers don't scar me, I'm a teenager also.

hahaha my day was shitty and good at the same time and Helena is by FAR the best music vid. by MCR and of all time!

Love this song so much! Its my ring tone.

MCR = AMAZING!

How do you think about the answers? You can sign in to vote the answer.

only when it's my own

my day is going great thankyou

who's Helena?

Yes..and I AM a teenager.

I have an 18yr old that scares me when he drives

Source(s): I am a teeanger

No they don't scare me...
Still have questions? Get your answers by asking now.