top of the line sewing machine brands...?
what are the most high end sewing machines, sergers, and embroidary machine, an embroidary machine that lets you design the design on the screen. i am in 8th grade and want to be a fashion designer. i looked at babylock, brother and pfaff. no singer for me, ewe. it seems that since brother is sold in like ever store its kinda cheap, so i dont know about that but i found this demo.
http://www.youtube.com/watch?v=HsVEAMjsJFk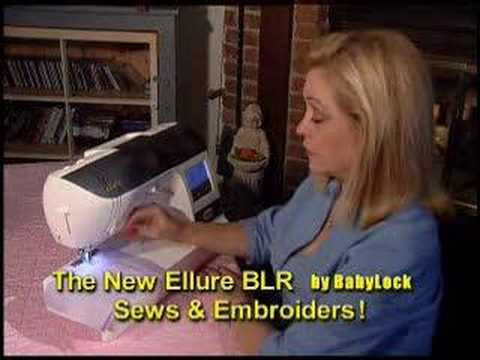 is it better to have a sewing machine, seger and embroidary machine or a sewing/embroidary machine and serger? for fashion school? is baby lock the best or is pfaff or is brother. i want a fancy looking machine, all 3 brands are fancy looking to me i love all 3 looks. my b day is coming..
I agree with what Donya said, except I've never had a Bernina. If you search the internet for customer reviews you can read what experiences others have had with various machines. A really good site is patternreview.com where you can find tons of reviews. I've read good things about Kenmore on that site. Don't think you have to get all the fancy stuff, just a reliable machine like Kenmore, Viking, Pfaff, janome. I would think that it would be more important to develop your skills in construction, design, draping, fit, etc than knowing how to use all the bells and whistles on a fancy machine (like decorative stitches of hearts and flowers, etc). It doesn't take a fancy machine for a creative designer to express her talent. Make sure lots of different feet are available for the machine so you can learn different techniques that are really hard without the special feet. Definitely don't get into all the embroidery machines. Babylock sergers are good, I've heard, but again, you don't really have to have one to start learning design and construction.

Hope this helps. Good luck to you.

Login to reply the answers

Be careful of Brother. They have some nice features but my experience is that they can have a bunch of service issues. Babylock has a better service record and can give you more bang for the buck that can Bernina. Bernina is a wonderful machine but you must pay much more for features you would get at lower prices in Babylock and Viking. Some people do like having a separate sewing and embroidery machine so that they can keep on sewing pieces together while the embroidery machine is doing its thing, but the Babylock Esante would give you both features in one machine for a lower starting price.

Sergers are great but would be second to paying for a solid, good sewing and/or embroidery machine. Sergers can be more tricky to use. Make sure to take the lessons on how to use whichever brand you buy. I lean toward the Babylock Imagine as it is very dependable, and very easy to use. The threading is quick (air threaded) and does not have to be done in a specific order, as in other brands, yet does everything you would want or need. There are no tension discs so a person can use any type of thread with it and you don't have to change settings, unless you want to, everytime you put in a different type of fabric.

Source(s): 40 yrs sewing 25 yrs serging and working in a sewing machine shop, talking to the technicians that service all brands

Login to reply the answers

Login to reply the answers

Contact the school you plan to attend and find out what type of machines they use/prefer? That way you can learn the techniques related to that machine. They use commercial machines which are not sold through retail outlets. If you only have access to the machines sold in retail outlets, choose the one that has the most features that you will use.

There is a famous Canadian designer who had never sewed anything in her life as her parents simply bought her clothes. In Grade 8, she had to take a sewing class as an elective. She loved it and begged for a sewing machine. Her parents thought it was a passing phase so bought a basic model. She started to make changes to basic patterns and sewed clothing for herself and then for friends. That was the start of her career. Good luck with her ambitions!

Login to reply the answers

How do you think about the answers? You can sign in to vote the answer.

I've given you an answer on the other question.

I'd go for the recommendation from the school, if you can afford it.

Research every machine you are interested in by joining some of the craft / sewing machines for opinions by those who use them all constantly.

Also, if stores are close enough to you, go and work with them to find out which one fits you best... which one you are more comfortable with.

Good Luck, kiddo!

Login to reply the answers

If you are a good sewer than you do not need a top of the line sewing machine, the machine is only as good as the person using it. I would not go into debt to buy one

Login to reply the answers

Bernina is top of the line and also very expensive. Of course ,I am biased as I have a Bernina and it sews through everything. Never had a bit of trouble with it either.

Here is a link for you that may help with your dilemma.

Kenmore at Sears is a good machine also as is Pfaff and Husquavarna.

Login to reply the answers
Still have questions? Get your answers by asking now.