Has there ever been a greater year for hip hop than 1994?
Debuts:
The Notorious B.I.G., "Juicy"
http://www.youtube.com/watch?v=noTvdpAYeHE
Nas, "The World is Yours"
http://www.youtube.com/watch?v=mYZ_RD--Lpg
OutKast, "Southernplayalisticadillacmuzik"
http://www.youtube.com/watch?v=2T0SorIk3n0
Fugees, "Nappy Heads (remix) "http://www.youtube.com/watch?v=PD_Enr3Ea1w
&feature
Kurious, "Walk Like a Duck"
http://www.youtube.com/watch?v=-tmzwEp8cQ4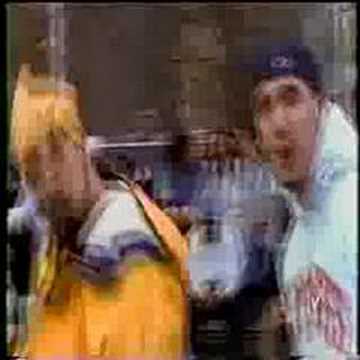 Jeru the Damaja, "Come Clean"
http://www.youtube.com/watch?v=2B5dOCSBBEI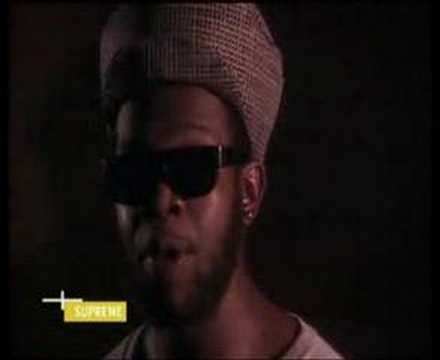 *Wu-Tang Clan, "Protect Ya Neck"
http://www.youtube.com/watch?v=_GDPZpRmTg0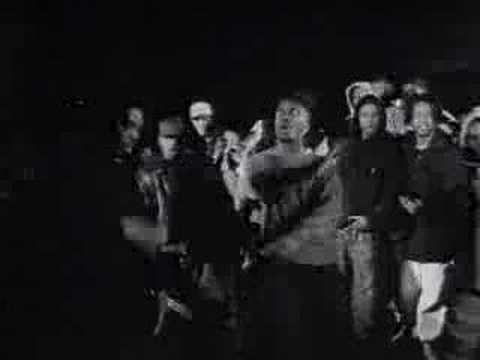 We also got:
Common, "I Used to Love H.E.R."
http://www.youtube.com/watch?v=Y12YgEIFcAY
The Roots, "Proceed"
http://www.youtube.com/watch?v=cPepJ43SqJY
&feature=related
Da Youngstas, "Hip Hop Ride"
http://www.youtube.com/watch?v=fCB578HoF54
*A Tribe Called Quest, "Award Tour"
http://www.youtube.com/watch?v=8iTfrmhDdFA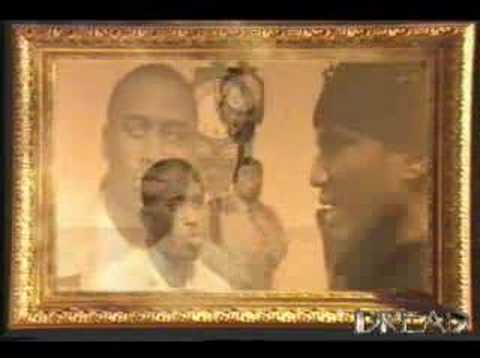 (*Technically, this album dropped in late 1993 but got most of its play in 1994.)
Update:
Sorry, I should have pointed out that these are videos for singles that were on albums released in '94. "The World is Yours" is on Illmatic.
Update 2:
Thanks for pointing out Gang Starr, Scarface and OK. That's how good a year it was; I forgot them.
The reason I give the edge to 1994 is because at that point hip hop was at its zenith when you combine its artistic and commercial impact. There was a lot of quality hip hop put out in '88 but it was still a niche market. A lot more people were listening in 1999 but it was so watered down from an overall talent perspective that it's almost embarassing to call it the same thing.
Possibly (that or '95)

Classics released in '94 (sorry if I forget)

Illmatic

Ready to Die

The Resurrection

Tical

Hard to Earn

The Diary

Stress: The Extinction Agenda

Southernplayalisticadillacmuzik

The Sun Rises in the East

Straight Outta Plymouth aka The Artist Formerly Known As... had the same question basically. My answer is also '88

It Takes a Nation of Millions

Straight Outta Compton

By All Means Necessary

Strictly Business

Critical Beatdown

Long Live the Kane

E-Z Duz It

Follow the Leader

Goin Off

Lyte as a Rock

Straight Out the Jungle

He's the DJ, I'm the Rapper

Source(s): Its '88 time to set it straight!

1996: Outkast - ATLiens 2Pac - All Eyez on Me 2Pac - Don Kiluminati - 7 Day Theory Fugees - The Score Nas - It Was Written Jay-Z - Reasonable Doubt Eminem - Infinite A Tribe Called Quest - Beats, Rhymes and Life De La Soul - Stakes is High The Roots - Illedelphia Halflife Ghostface Killah - Ironman Xzbit - At The Speed of Life Dr. Octagon - Dr. Octagonecologyst Then 1994 and 1988...

I agree it was a good year. But what about '87? Paid In Full and Criminal Minded dropped, plus Nation of Millions was recorded (although it didn't get it's release date till 88). Those are arguably 3 of the best hip hop albums in history.

How do you think about the answers? You can sign in to vote the answer.

96 was pretty damn good too

It was Written(beter than Illmatic imo)

All Eyez On Me

and Jay z, biggie, and a bunnch of others made hits

But I guess you are right 94 was the best ever. You forgot Dont Fight the Feelin by Rappin 4-Tay and Dont give me no bammer weed by rbl posse. Atleast i think those were 94.

Man... 1994 was the best year for like everything. Rap, R&B, Rock, Pop... u name it, they were spitting out memorable hits left and right that year.

Def. by far best year. You kinda forgot the best rap cd ever made though. Illmatic by nas. Cant beat it

Damn, I was only 3 in '94

But it does seem like that was quite a year, man I miss the 90's....

imo, best year for Hip-Hop, with 88 just behind

i think 88 was better than 94.....

criminal minded

three feet high

follow the leader

critical beatdown

nation of millions

great adventures of slick rick

strictly business

long live the kane

straight out the jungle
Still have questions? Get your answers by asking now.