Wrestlemania XXIV- Dream Card?
PLEASE PICK THE WINNERS OF THE MATCHES!!!!
AND PLEASE MAKE THEM LIKE THIS...
Ex.
______ def. ______
--------------------------------------------------------------------------------------
-national anthem sang by Lilian Garcia
match 1) Money In The Bank Ladder Match
Jeff Hardy v.s. Rey Mysterio v.s. John Morrison v.s. Tommy Dreamer v.s. Mr. Kennedy v.s. Shelton Benjamin v.s. Hardcore Holly v.s. Finlay
-interview with MITB winner
match 2) Matt Hardy v.s. MVP
~Single, United States Championship~
match 3) Ric Flair v.s. Shawn Michaels
~Single, Career-Threatening Match~
-interview with Ric Flair (no matter if he wins or loses)
-higlights of the Jericho/JBL rivalry
match 4) JBL v.s. Chris Jericho
~Street Fight, No Title~
match 5) Beth Phoenix v.s. Candice Michelle
~Single, WWE Women's Championship~
-introducing the Hall of Fame class of 2008
SANTINO MARELLA SEGMENT
He asks why he isn't included in Wrestlemania, and begins bashing everyone. He keeps saying that Wrestlemania is nothing without him, when all of a sudden.... the crowd roars when they hear this entrance music...
http://www.youtube.com/watch?v=anG9CbHsCIo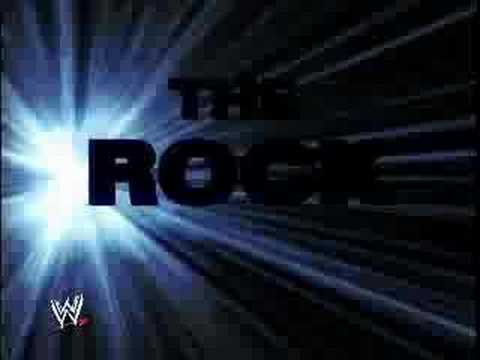 The Rock walks out to the ramp, talks about how he would never miss this year's Wrestlemania, especially if it's in his hometown. He then does his signature return promo, and beats up Santino.
match 6) Big Daddy V v.s. Big Show
Single, No Title
match 7) Kane v.s. Batista
Single, Future World Heavyweight Championship Match
-Maria unveils her Playboy cover
-hype for the RAW main event, shows how Cena won the RR, and shows how Triple H won the EC
match 8) Triple H (Elimination Chamber winner) v.s. John Cena (Royal Rumble winner) v.s. Randy Orton (c)
~Triple Threat, WWE Championship~
-interview with the WWE champion
-hype for the Smackdown! main event, shows how Undertaker won the EC, how Edge became champion, how Undertaker kept getting screwed of a title shot
match 9) Undertaker (Elimination Chamber winner, 15-0 undefeated streak at Wrestlemania) v.s. Edge (c) (winning streak at Wrestlemania)
~Single, World Heavyweight Championship~
-highlights of Wrestlemania XXIV
MATCH #1) Mr. Kennedy Defeats Jeff Hardy, Rey Mysterio, John Morrison, Tommy Dreamer, Shelton Benjamin, Hardcore Holly, and Finlay

MATCH #2) Matt Hardy Defeats MVP for the United States Championship

MATCH #3) Shawn Michaels Defeats Ric Flair and Flair retires with pride and it ill be a happy hug LOL

MATCH#4) Chris Jericho Defeats JBL (JBL gets injured for 5 weeks)

MATCH#5) Candice Michelle Defeats Beth Phoenix For Womens Title

MATCH#6) Big Daddy V Defeats Big Show

MATCH#7) Batista Defeats Kane to be #1 contender

MATCH#8) Triple H does the pedigree on John Cena then on Randy Orton he falls on top of Cena and the ref goes for the pin while Triple H getting distracted by the cheering audience and when he turns around he discovers Orton is wwe champion!!

WINNER: RANDY ORTON

MATCH #9) Edge Defeats The Undertaker

OVERALL THE WRESTLEMANIA CARD WAS GOOD I WILL GIVE IT 9/10 HOPEFULLY WRESTLEMANIA 24 IS AS GOOD AS THIS...BUT YOU FORGOT A MR. MCMAHON MATCH

I'd be hard pressed to put together a better match card. All I know is that if this card ends up being true you should get some serious stars, points, whatever.

Here are my winners

1) MIB, I like Jeff Hardy, but I think this one will go to Morrison

2) Matt will win, but again MVP will keep his title in a DQ

3) HBK knocks out the Nature Boy for good

4) Y2J wins by submission

5) Beth Phoenix retains in a one sided match

6) Big Show shows he's still the best big man

7) Kane wins on a Chokeslam from the top rope

8) HHH will win, knocking Cena outside the ring with his equalizer, and finishing Orton with a Pedigree

9) Undertaker will win, Tombstoning a bloody Edge to keep the most impressive streak in WWE alive

Your dream Wrestlemania Card with MY dream finishes!

Hardcore Holly def. Mr. Kennedy, Jeff Hardy, Rey Mysterio, John Morrison, Tommy Dreamer, Shelton Benjamin, and Finlay

(I'd love to see the veteran get a big win like that. It'd never happen, but he's one of the best on the WWE roster right now.)

MVP def. Matt Hardy

(MVP owns Hardy in this feud, both in the ring and on the mic.)

Shawn Michaels def. Ric Flair

(Flair ends his career on the biggest state in sports entertainment, and passes the torch to the next generation. HBK humbly accepts, and the two hug in the ring afterwards.)

Chris Jericho def. JBL

(JBL uses every dirty trick in the book, but can't escape the Walls of Jericho. Y2J wins, and walks away from the vicious feud for good.)

Beth Phoenix def. Candace Michelle

(Beth in a romp. Sorry Candace.)

[Hilarious segment with the Rock and Santino. That'd be the highlight of my wrestlemania...]

Big Show def. Big Daddy V

(Show somehow choke slams him... end of story.)

Kane def. Batista

(Kane finally gets some of his due and re-enters the World title picture. Batista finally is out of it.)

Orton def. HHH and Cena

(Orton retains his belt after a brutal match, because he eventually pits HHH and Cena against each other.)

Undertaker def. Edge

(While I'd like to see Edge win, I wouldn't want him to end the Wrestlemania streak. I don't see anyone ending that streak.)

**

All in all, that'd be a great Wrestlemania. A lot of people put up matches, etc., but you planned out the whole thing, interviews and all! Awesome.

Like I said, my favorite part would be the Santino Marella segment, depending on the quality of the Jericho match and the HBK match.

LOL....National Anthem

Mr.Kennedy Def. Jeff Hardy,Rey Mysterio,John Morrison,Tommy Dreamer,Shelton Benjamin,Harcore Holly,and Finaly.

MVP Def. Matt Hardy

Shawn Micheals Def. Ric Flair

JBL Def. Chris Jericho

Candice Michelle Def. Beth Phoenix

Big Show Def. Big Daddy V

Kane Def. Batista

Randy Orton Def. John Cena&Triple H

Undertaker Def. Edge

MAGNIFICENT WRESTLEMANIA XXIV

TOTALLY STARRED!!!

How do you think about the answers? You can sign in to vote the answer.

National Anthem started by Jillian Hall, and Fergie or someone famous beating her up :)

1st Match - Boogeyman def. Matt Hardy, Finlay, Charlie Haas, Umaga, Super Crazy, Gregory Helms & Kenny Dykstra - MITB Ladder Match

2nd Match - Paul London & Brian Kendrick def. Cody Rhodes & Hardcore Holly, Santino Marella & Carlito, and The Highlanders - Tornado Tag - World Tag Team Titles

3rd Match - Chris Jericho def. JBL & Ron Simmons - WWE Championship No. 1 Contender - Tables Match

4th Match - Ric Flair def. Vince McMahon (Flairs Last Match Anyway) w/ Legends as Lumberjacks.

5th Match - Shelton Benjamin def. CM Punk, Chavo Guerrero, Elijah Burke, Tommy Dreamer & Vis - Extreme Rules Battle Royal (Not over the top)

6th Match - The Miz & John Morrison def. Deuce & Domino, Zack Ryder & Kurt Hawkins, and Jesse & Festus - WWE Tag-Team Titles - Tornado Tag.

7th Match - Mr. Kennedy def. Shawn Michaels (Loser Leaves RAW - HBK goes to SmackDown)

8th Match - Undertaker def. Batista, Edge, & Rey Mysterio - World Heavyweight Title Match - Fatal 4 Way

9th Match - Melina def. Jillian Hall, Ashley, Beth Phoenix, and Mickie James - Bra & Panties, Womens Title.

10th Match - Kane def. Mark Henry - 10 Minute Submission Match

11th Match - Hardy Boyz def. Randy Orton & MVP - First Blood Match - Intercontinental Title & US Title. (That would be cool)

12th Match - Steve Austin def. Mick Foley, Psycho Sid, and RVD - LEGENDS RETURN MATCH (I'd love it!)

13th Match - Hornswoggle def. Shane McMahon (Who's the better son?)

14th Match - Triple H def. John Cena, and Big Show - WWE Championship.

Yours is fantastically cool yet that's mine Wrestlemania 24 a million. U.S. identify MVP vs Kane 2. MITB Ladder tournament Jeff Hardy vs Matt Hardy vs Finlay vs John Morrison vs Cody Rhodes vs The Miz vs Paul London vs Brian Kendrick 3. ECW identify Elijah Burke vs CM Punk 4. Shawn Micheals vs Chris Jericho 5. JBL vs Batista 6. Bobby Lashly vs Umaga 7. international Heavyweight CHampionship The Undertaker vs side 8. WWE Championship HHH vs Mr. Kennedy vs Randy Orton

I think this is how it's going to go down...

MIBM: chris jericho deaf. Mr. Kennedy, john morrison, ,

carlito, shelton benjamin, finlay,

hardcore holly tommy dreamer

WOMANS CHAMP: candice michelle deaf. beth phoenix

ECW CHAMP. : chavo guerrero deaf. cmpunk

CAREER MATCH: HBK deaf. ric flair

US CHAMP. MATCH:matt hardy deaf. mvp

WWE CHAMP MATCH: jeff hardy deaf joh cena

WORLD HEAV. CHAMP. MATCH: undertaker deaf. edge
Still have questions? Get your answers by asking now.