What did you think of Miley's new music video?
If you did'nt see it here it is:
http://www.youtube.com/watch?v=B7fsaM3fYeg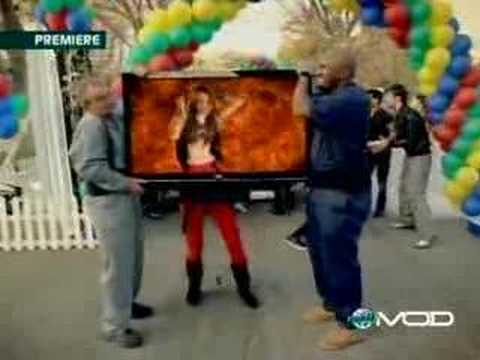 I think it rocks
i rely like her but i thought that it was only OK.loved her hair in the video but i thought that her clothes made her look weird.nut on the whole it was kinda good.

I LOVE IT!!!! i just dont like her outfit. I usually like everything Miley wears, but i didnt like this.also her hair looks alot better w/o all the blonde highlights. It was alot of random stuff to put in a music vid but it was still really awesome. I hope she does either Let's Dance or See You Again for her next music video.

i think that it is really fun and she does a good job singing it as well as acting the part. i really like her and the song, but for me, the music video was a little less than what i expected. she's so pretty and i wanted her to have several costumes and come out in a cool rock/funky dress like she wears in her tour.

wow. i never saw it b4. you'd think disney would be airing it?

anyhooo, my opinion: [dont diss me, just my view. no harm]

she's trying too hard. she does so much to be someone she's not. her fans mostly consist of 3-8 year old girls and miley trying to act like a cool rocker chick- just isnt her style. trying to break out of her shell?-sure whatever. im just not feeling it. and so is the rest of the world..[minus the all little girls]

Source(s): my opinion is all.

How do you think about the answers? You can sign in to vote the answer.

i loved it but she could have picked different clothes but other that that i was another good thing made by miley

Source(s): i love herrrrrrrrrrrrrrrrrrrrrrrrrrr

for me being a Miley critic, i think it is actually pretty good. I love all of her momements. This is a good video!!

Wow, I actually like it - not that I do not like her. I am just suprised because it is her not Hannah. So it seems really different. But I think she did a good job in it. Hope I helped! :)

I didnt know who she was...

Now that I do I must say... eww

I thought it was an awesome video!!!

it was AWSOME i can't believe i missed it though :( but thanks for the link :D the song is soo koolie :D and the music vid is like soo fun :)

♥ JoBros are my LIFE!!! ♥
Still have questions? Get your answers by asking now.