Is Mitt Romney still pro choice?
Mitt Romney -
2005 : "I am committed to preserving the current pro-choice law(s)"
http://www.youtube.com/watch?v=FxV-QNXoRIc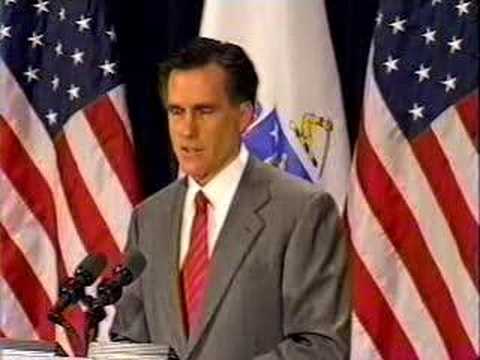 2002 : "I will preserve and protect a woman's right to choose"
http://www.youtube.com/watch?v=P_w9pquznG4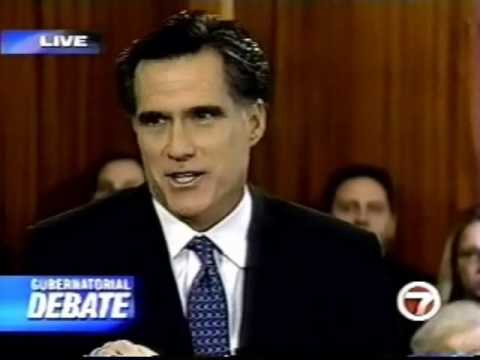 Who knows? He could be anything now.

Login to reply the answers

It depends on what audience Romney is talking too. If Romney is at a Republican debate or fund raiser, then he is anti abortion. If Romney is in Massachusetts, where he bought a Governor's seat after failing to buy Ted Kenedy's Senate seat, then he is pro abortion. My guess is that Romney stays anti abortion until he get nominated (you will know when that happens because pigs will be in the air that day) or loses and moves back to Massachusetts to take Kennedy's Senate seat when drunken old Teddy finally kicks the bucket in 50 years or so.

Personally, I do not give a crap about abortion or Romney. Abortion is 1 of those meaningless political football issues (like flag burning or gay marriage) that gets a lot of press, but does not effect the lives of most people and it will never change (Roe Versus Wade could get over turned tomorrow and abortion laws in most states would not be changed in the least from what they are now, whether you love or hate those laws). Romney is a fringe political joke with no base of support or chance of being president. The conservative Republican base may allow a pro abortion candidate (Giuliani), but you can forget them letting in a Mormon candidate (the Christian right wingers think Mormonism is a cult and they are the ones who control the cash in the Republican party).

Login to reply the answers

Best answer to that question is: I MYSELF don't believe in abortion but DO believe in a woman's right to choose. It's her body and her decission to make. That's where he was at last time I checked.

That's what he's doozin now. I can live with that but there are many who feel it is murderous to cut out that life.

I wonder where those who feel so strongly about life are, say, as a mentally ill veteran freezes to death or dies from exposure in a gutter? Or stands feebly by as our government goes to war and in effect that act (of acceptance) kills thousands of innocents and then there are the actual warriors on both side who die? The anguish of those that live on and endure those losses, of physical support/income, loss of love and hope for the future?

I also wonder about that hapless feotus, who is born and abused in any number of ways (growing up) due to not being properly valued/loved, who grows up a criminal, perpetrates crime, drug use and perhaps goes on to murder or rape another? A bad investment (in life?) a bad outcome spawning grief and loss in the rest of humanity.

I dont have an answer for others but I can speak for my own body, soul and decission on the issue. I like the idea of choice but clearly see the other side ...love of life. Will those that want to protect life, do so for that life' entire term? I don't see it happening around me ....anywhere here or in any other country. Lots of cheap talk but little real action.

Mitt seems to have this figured out ....for the moment.

Login to reply the answers

According to the ads his campaign are running in the Bay Area, yes. And pro-gay rights too.

Login to reply the answers

How do you think about the answers? You can sign in to vote the answer.

Is he still a presidential candidate for the republican party?

Login to reply the answers

who cares? he doesnt have a chance in hell at winning

so his stance on any issue is a total nonissue

Login to reply the answers

Is this a joke about his Mormon religion and the idea they can choose more than one wife? ie pro choice?

Login to reply the answers

I dont know much about Romney but I think thats odd considering his devout Mormanism

Login to reply the answers

check back tomorrow. I'm not willing to commit to his stance until after I check his website.

Login to reply the answers

Login to reply the answers
Still have questions? Get your answers by asking now.