Did Obama call Hillary "Hitler"?
During the last question of the YouTube debate, Senator Obama subtly called Senator Clinton "Hitler". I have posted this on both Obama's and Clinton's Facebook pages, the Wikipedia article for the YouTube debate, and Yahoo Answers. I want to see if it causes anything. Here is the link to the question:
http://www.youtube.com/watch?v=ygaPwW-B2y4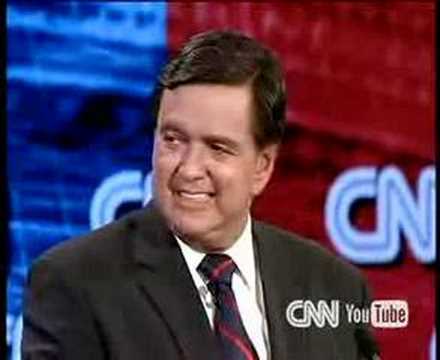 I doubt it.

Make the video shorter.

You think I have all the time in the world for this silliness?

I worry that the election of Barack Obama would bring this country more of the same. He seems to be a Bush of another color, but a similar heart and soul, which is hypocrisy. I would not trust this man to be my mayor, let alone my president. On the other hand, Hillary Clinton is a faithful witness to the truth, and has the experience, integrity and intelligence to lead this country out of the misery and hatefulness of the Bush administration.

At least I agree with Obama on ONE thing!

Hillary Clinton is a JOKE!

No. Though I have to agree, that peach color Jacket, doesn't go, she needs to go with full fledged orange. Blondes look hot in orange. Though I can appreciate you wanting to demonize the Muslim Terrrorist running for president which would be rather weird, if we were so stupid as a nation to put our number one enemey in charge of our country.

How do you think about the answers? You can sign in to vote the answer.

He did the right thing.

He's already starting to address the Fuhrer of the 21st century correctly.

Wow, the voices in your head are really acting up!

I did not hear that, but he should have called her Hitler if he did not.

it obviously wasn't intended, and it ends with an "ry" so I wouldn't make anything of it

I've herd of Obama, but hillary who is she?

sounds like it to me..I didnt realize he was that savvy
Still have questions? Get your answers by asking now.