Who's the better rapper???
Jim Jones
Mims
Hurricane Chris
or
Elmo
http://www.youtube.com/watch?v=7IRo-Ydyy84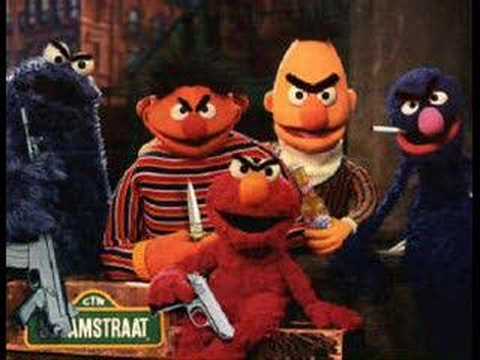 ELMO!!!!

i popped a cap, in his pooper. haha lmao

Out of those i would say:

1. Jim Jones

2. Mims

3. Hurricane Chris

damn ur making me pick outta those 3

1.mims

2.jim jones

3. elmo

4.Huricane chris

but those guys rnt even top 10

how do you even mention mims and hurricane chris in the same sentence as jim jones!!!!???????? you are just a fake rap fan who like every mainstream piece of **** that comes out! hurricane and mims have only one song and you already compare them to jim jones? you are stupid and retarded.

How do you think about the answers? You can sign in to vote the answer.

definitely elmo. those rappers you mentioned are not even on my top 100! and i don't even think i know 100 rappers so, yeah

Hurricane Chris all the way that new song A bay bay is a hot track and the CD was nice too

What a horrible selection, I guess I will pick Jim Jones

elmo fo sho he be scorchin the fools in that track
Still have questions? Get your answers by asking now.