heard something about Armando Estrada?
this was when DX messed with Armando..pretty funny..enjoy
http://youtube.com/watch?v=og02EYJpr5A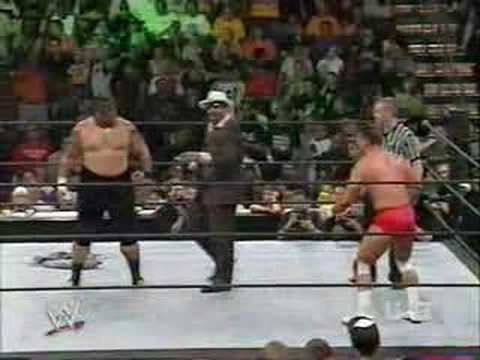 WQ : if you would like to see any match on RAW next week what would it be? stipulation is welcome as well. (TLC, First Blood, etc)
Cena vs. Kennedy for the world title in a Cage match.....RKO interferes, costing Cena the title....making the Summerslam main event Kennedy vs. RKO for the title......

Estrada.......lol

First blood

Jerry Lawler v.s. King of nothing Booker
Still have questions? Get your answers by asking now.